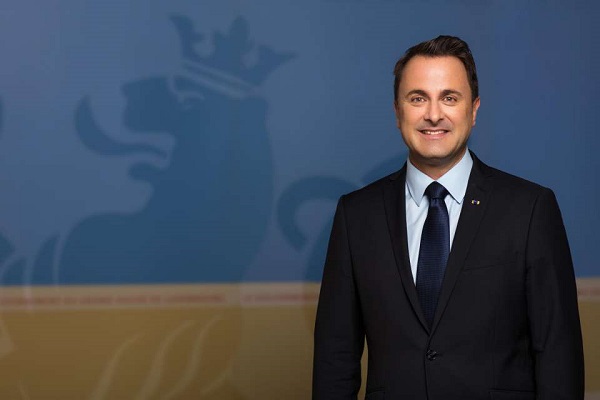 PM Xavier Bettel; Credit: SIP / Yves Kortum
On Thursday 19 November 2020, Luxembourg's Prime Minister Xavier Bettel participated in the video conference of members of the European Council dedicated to the exchange on a coordinated EU response to the COVID-19 pandemic.
Discussions focussed on rapid tests and their mutual recognition, vaccines and the measures taken or to be taken to avoid a third wave.
Regarding the testing strategy, including that of rapid tests, Prime Minister Xavier Bettel reiterated that Luxembourg remains convinced of the added value of the ongoing large-scale testing strategy, while ensuring that both PCR and rapid antigen tests have their purpose. He stressed that these tests will be used in contexts where their respective strengths and their added values ​​can be maximised: "The first rapid antigen tests will arrive very soon in Luxembourg and we wish to use them in addition to PCR tests in order to be able to better contain the spread of the virus, detect infections and limit isolation and quarantine measures. It is therefore important for all of us to find a common approach to these tests, especially as regards their framework of use and mutual recognition".
On the COVID-19 vaccination, Luxembourg's Prime Minister noted that "we are facing a new crucial moment in our common effort to fight the virus: we must ensure that our citizens have access to a safe and effective vaccine. The European Commission is making enormous efforts to make it easier to buy enough vaccines for our citizens. Negotiations with producers are progressing well and Luxembourg is extremely grateful for these tireless efforts. However, obtaining a vaccine and getting vaccinated are two different things. Without the necessary acceptance of the people, all these efforts will be in vain. Without confidence in vaccines, it will be impossible to achieve the collective immunity necessary to eradicate the virus for good. It is therefore particularly important to put in place the necessary means to respond to the doubts and questions of our citizens. We can do this by working together to build public confidence in the efficacy and safety of vaccines".
EU leaders also touched on the rule of law conditionality mechanism. In this regard, Prime Minister Xavier Bettel highlighted that Luxembourg has been, is and will remain in favour of the European budget being linked to such a mechanism. He noted: "European values ​​are not negotiable".