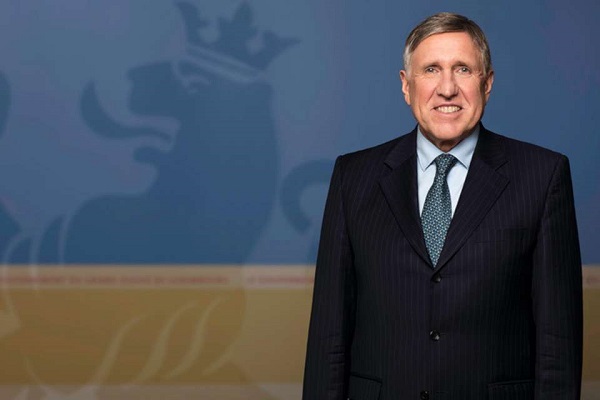 François Bausch, Luxembourg's Minister of Defence; Credit: SIP
Luxembourg's Deputy Prime Minister and Minister of Defence, François Bausch, received yesterday his Belgian counterpart, Philippe Goffin, for a bilateral meeting.
On the agenda of the Belgian Minister of Foreign Affairs and Defence's working visit to Luxembourg were discussions on military cooperation, security in the Sahel region, the effects of climate change on world security and the contribution of defence to the mitigation of the COVID-19 crisis.
The two ministers welcomed the excellent defence cooperation that exists between Luxembourg and Belgium, including the acquisition and joint operation of the binational fleet of A400M military transport aircraft, the first of which will be delivered in July 2020.
Minister François Bausch thanked his Belgian counterpart for the integration of the Luxembourg military into the Belgian military contingent of the United Nations Multidimensional Integrated Stabilisation Mission in Mali (MINUSMA). Despite the support given by both countries for the resolution of the Sahel crisis, the ministers expressed their concern over the security situation which continues to deteriorate. In this context, Minister Bausch stressed that in the future Luxembourg would also like to support conflict prevention measures to help stabilise the Sahel region according to a more integrated approach, with particular emphasis on adapting to climate change, which accentuates the scarcity of natural resources often at the origin of conflicts.
For his part, Minister Philippe Goffin thanked Luxembourg for the initiatives launched in this area and summarised the efforts of the Belgian Defence to reduce the environmental footprint of the army. Minister Bausch welcomed the recent debate (22 April 2020) at the United Nations Security Council, where Belgium is sitting for the period 2019-20, and proposed to intensify collaboration in this area.
The two ministers also reviewed the considerable efforts made by their respective armed forces in the context of the mitigation of the coronavirus crisis as well as the capability planning process within the framework of NATO.