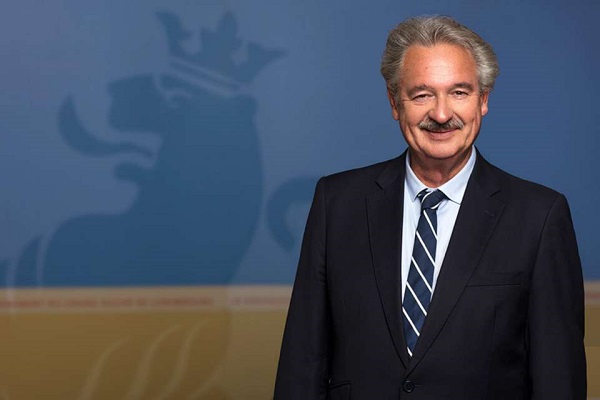 Jean Asselborn, Luxembourg's Foreign Minister; Credit: SIP
Luxembourg's Minister of Foreign and European Affairs, Jean Asselborn, released a statement today on the formation of Israel's new government.
On Monday, Israel swore in a unity government under the leadership of Prime Minister Benjamin Netanyahu, who signed a power-sharing deal with former political rival Benny Gantz last month. Benjamin Netanyahu will thus serve as Israel's Prime Minister for another 18 months before handing over power to Benny Gantz, who is currently serving as deputy Prime Minister under the new government.
In response to this news, Foreign Minister Jean Asselborn expressed support for "the statement issued yesterday by the High Representative of the Union for Foreign Affairs and Security Policy, Josep Borrell", which "reflects the strong agreement among Member States on the EU's responsibility in advancing the Middle East Peace Process, as well as in upholding international law and the international rules-based order".
Minister Asselborn added that he welcomed "the fact that 25 EU Member States supported this statement, which is the result of an initiative [he] took with [his] Irish colleague Simon Coveney on 12 May". He added: "I strongly regret that due to the opposition of only two Member States, we were unable to adopt this balanced statement as an EU-declaration at 27 on such a crucial topic for the credibility of the common foreign and security policy of the European Union".
In said statement, High Representative Josep Borrell began by congratulating the new Israeli government and assuring that the country remained a "key partner" for the EU. On the matter of peace, the statement read that "the EU is willing to support and facilitate resumed meaningful negotiations between the two parties [Israel and Palestine], to resolve all final status issues and achieve a just and lasting peace". Nevertheless, Josep Borrell also recalled the importance of international law, stating that "the EU and its Member States recall that they will not recognise any changes to the 1967 borders unless agreed by Israelis and Palestinians. The two-state solution, with Jerusalem as the future capital for both States, is the only way to ensure sustainable peace and stability in the region".
It was in this context that the High Representative highlighted "grave concern" among EU member states regarding the Israeli government's plans to annex parts of the occupied West Bank. He concluded: "We strongly urge Israel to refrain from any unilateral decision that would lead to the annexation of any occupied Palestinian territory and would be, as such, contrary to International Law".