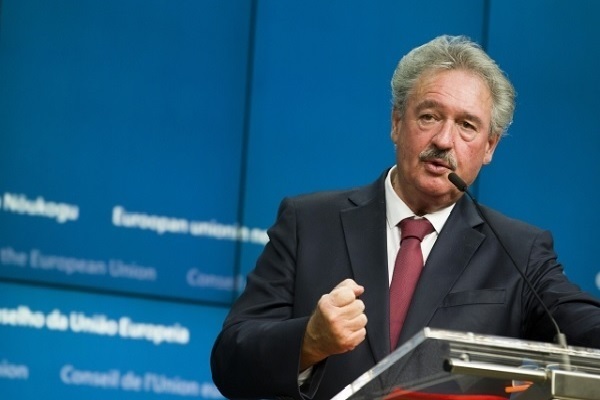 On the sidelines of the Justice and Home Affairs Council held in Luxembourg on 7 June 2019, the Minister of Foreign and European Affairs, Minister of Immigration and Asylum, Jean Asselborn, currently hospitalised, met the United Nations High Commissioner for Refugees (UNHCR) Filippo Grandi for a bilateral meeting.
Minister Asselborn's discussions with High Commissioner Grandi provided an in-depth approach to future immigration and asylum challenges as well as refugee issues in Europe. Both sides stressed that close cooperation with third countries remains essential for effective management of migration flows.
Regarding Libya, the Minister and the High Commissioner were unanimous in recognising the importance of strengthening the activities of the United Nations High Commissioner for Refugees (UNHCR) and the International Organisation for Migration (IOM).
High Commissioner Grandi and Minister Asselborn confirmed that there is no solution for migration without a mechanism of solidarity redistribution. In this context, they stressed that "we must stop the improvisation of landings" adding that "a redistribution mechanism that allows to distribute the burden in an equitable manner is essential".