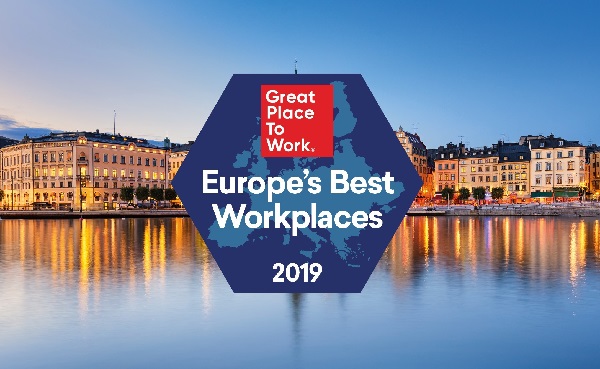 On 5 June 2019, the Great Place to Work® European ceremony in Stockholm rewarded 125 companies where it is good to work in Europe, including three from Luxembourg.
At the 2019 Great Place to Work® annual conference, several speakers addressed workplace culture, leadership and organisational success. Scandinavian leaders from the most innovative companies shared practical advice on how to develop organisations' culture and leadership practices.
Michael Bush, Global CEO of Great Place to Work®, opened the conference with: "Not only we believe that creating Best Workplaces is better for the world, but it also pays for organisations." Andrea Montuschi, Partner and Board President at Great Place to Work® Italy, added: "According to our Great Place to Work European survey results, we know that people at work care more about hours and flexibility, family spirit and being rewarded".
The day ended by rewarding the 125 Best Workplaces in Europe. This year's survey looked in depth at the experiences of nearly 1.4 million employees, from 2,878 organisations across nineteen countries in Europe. Among the winners, three Luxembourg companies have been named Best Workplaces Europe in 2019. These are: Agile Partner, whose 54 employees allowed the company to be ranked 1st in the Medium Companies Category in Luxembourg and 25/50 at the European level; Temenos, which ranked 1st in the Large Companies Category in Luxembourg (with its 107 employees) and 32/50 at the European level; the Adecco Group, which ranked 5th in the Large Companies Category in Luxembourg (116 employees) and 2/25 at the European level (Multinationals Category).