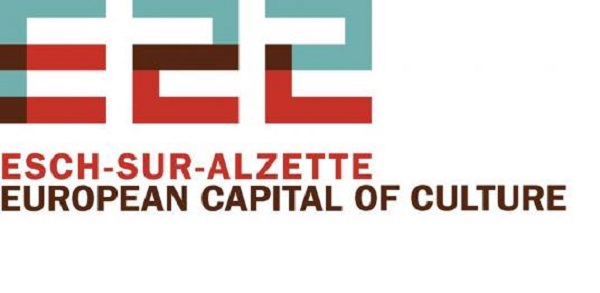 Credit: Esch2022
Later this month, Esch-sur-Alzette will transform into a European Capital of Culture 2022, a title it shares with the cities of Novi Sad in Serbia and Kaunas in Lithuania.
With the programme officially kicking off on Saturday 26 February 2022, this will mark the third time a city in Luxembourg has hosted European Capital of Culture activities since the initiative began in 1985: Luxembourg City held the title in 1995 and 2007. Now, it is the turn of the Grand Duchy's second largest city to step into the spotlight.
Preparations for "Esch2022" already began back in 2015 when the Luxembourg Government announced its decision to submit a bid for the title. After being shortlisted in 2016, Esch-sur-Alzette was officially named European Capital of Culture 2022 in November 2017.
In October 2021, the Esch2022 team unveiled the project's cultural programme, which revolves around the participatory experience of residents and visitors to the region. Under the motto "Remix Culture", and its four subheadings "Remix Art", "Remix Europe", "Remix Nature" and "Remix Yourself", this programme is designed as a celebration of the history of this cross-border region at the heart of Europe, looking both back at its industrial heritage and forward to its digital and sustainable future. Indeed, activities will extend beyond the city of Esch-sur-Alzette to include the wider southern Luxembourg region (ten "Pro-Sud" municipalities), as well as eight French border municipalities of the Communauté de Communes Pays Haut Val d'Alzette (CCPHVA).
Highlights include the "Remix Opening" launch event, which is set to be Esch2022's largest participatory project (planned activities include live music, DJs and dance performances, video mapping and light installations), in Esch-sur-Alzette's city centre and in Esch-Belval on 26 February, as well as large exhibitions in the historic (but renovated) Möllerei and Massenoire buildings in Esch-Belval, a folk-rock music masterclass (in English) and concert, as well as the LuxCon / EuroCon 2022 science fiction convention, at opderschmelz cultural centre in Dudelange, the ever-popular "Nuit de la Culture" (culture night), interactive science and music workshops at Rockhal in Esch-Belval, performances by Black Eyed Peas and Imagine Dragons as part of the Open Air Belval concert series, and more.
Around half of the Esch2022 programme is also specifically designed for children and young people, with the new "Skip" space in Esch-Belval set to welcome young visitors and families throughout the year.
Despite the challenges linked to the COVID-19 pandemic, the Esch2022 team, under the direction of Nancy Braun (since 2018), appear to have put together a complete programme (around 130 projects or 2,000 events) to suit varied tastes, within the initial budget of €56.6 million. Whether the project will live up to the hype which has built up over the past few years remains to be seen. In any case, there is a panoply of concerts, exhibitions, theatre and dance productions and bicycle tours, among other activities, on the agenda and Chronicle.lu plans to attend and report on several of these events throughout the year – watch this space.