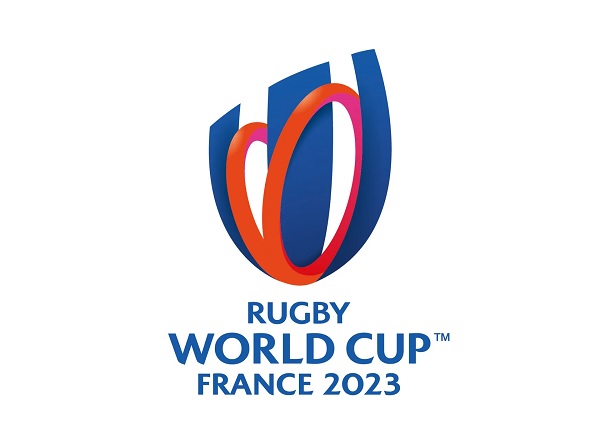 The Rugby World Cup 2023 is set to kick-off at the Stade de France in Paris, France, this Friday evening when two of the tournament's heavyweights, France and New Zealand, go head-to-head in the first match.

The seven-week competition will see 20 teams first play four games each in four pools of five teams, with those occupying the top two positions in each pool then going straight into the quarter-finals when the knock-out phase commences.

Here we will take a look at each team, by group, in advance of the tournament start. Just before we do, a quick note/observation: the draw for the RWC was made three years out from the tournament and therefore the draw as it looks now sees the top five teams in the World Rankings in one half of the draw which makes it feel like a lop-sided competition. World Rugby have come out and acknowledge this and have vowed to rectify this going forward with future RWC draws, i.e. to have them made closer to the tournament.

Group A: France, New Zealand, Italy, Uruguay, Namibia

- France (#3): With home advantage and currently #3 in the world, few would bet against France, particularly as they have arguably the best rugby player in the world at the moment, Antoine Dupont. However, their out-half, Romain Ntamack misses the tournament through injury. Whoever wins the opening game (France - New Zealand) should top the group.
- New Zealand (#4): The All Blacks have not had a great last couple of years, having lost a home test series to Ireland and were beaten heavily by South Africa in their last match. However, one can never write them off.
- Italy (#13): Under new coach Kieran Crowley (and the groundwork laid by his predecessor Conor O'Shea in improving the grass-roots structure), Italy have improved of late; however, if it difficult to see them taking the scalp of either France or New Zealand; but they should defeat Uruguay and Namibia for 3rd in the pool.
- Uruguay (#17): the second South American team behind Argentina, but a long way behind. They can be fund to watch but can be hot-headed like their soccer counterparts
- Namibia (#21): the second team from Africa, but a long way behind South Africa. Like Uruguay, they should learn from the experience but they are not expected to win a match
Prediction: France to win the group from New Zealand

Group B: South Africa, Ireland, Scotland, Tonga, Romania

- South Africa (#2): Have improved of late, including a huge win over the All Blacks recently in New Zealand, and are going for a third RWC title. Peaking at the right time, and focussing on a power forwards-based game. But remember back to eight years ago when they were shocked by Japan...
- Ireland (#1): Top of the world ranking thanks to a series win in New Zealand and a recent 6Nations Grand Slam. They have build an in-depth squad but warm-up matches have not seen them at their previous best. Will coach Andy Farrell go one better than his predecessors and get Ireland to a RWC semi-final or beyond? Historically, the RWC has been a huge anti-climax for Ireland
- Scotland (#5): Scotland normally do well in RWCs and their recent form, and rise up the world rankings, would augur for that. However, both South Africa and Ireland look too strong for them, but they could give both good games.
- Tonga (#15): exciting to watch, and they shoudl beat Romania, but they do not have the discipline and energy for high-tempo games
- Romania (#19): a learning experience in this RWC
Prediction: A very tough one to call... Ireland to win with South Africa second and Scotland missing out (but if Ireland were to meet SA later in the tournament, the latter would be more likely to win then)

Group C: Wales, Australia, Fiji, Georgia, Portugal

- Wales (#10): Wales are currently in turmoil (both on and off the field) despite the return of Kiwi coach Warren Gatland, and will be severely tested against Australia and Fiji, who famously knocked them out of the last RWC played in France, in an infamous evening in Nantes in 2007. Will history repeat itself? Possibly...
- Australia (#9): The Wallabies are not the force they once were, even with coach Eddie Jones at the helm. Nevertheless, it would be a surprise if they did not win all their group matches.
- Fiji (#7): The Pacific Islanders have won gold medal at the Olympic Games in both 2016 and 2020; however, that is in the 7s format. The 15-a-side game is different and they have struggled against the Tier 1 nations. This time, though, they will see Wales as a wounded animal and they will also fancy their chances against Georgia.
- Georgia (#11): With a huge pack, the central Europeans' strength lies in their forwards, with many plying their trade in the French Top 14. They could give Wales and Fiji close games and could even win one of them.
- Portugal (#16): The surprise qualifiers from Europe, ahead of Romania and Spain. they will be delighted just to have qualified.
Prediction: Australia to win the group, with Fiji earning the second qualifying place ahead of Wales and Georgia.

Group D: England, Japan, Argentina, Samoa, Chile

- England (#8): England are going through a rotten period at present and won just two of their five games in this years 6Nations. Their pool game against Argentina should see if they have recovered enough to have a say on the outcome of the tournament. Manager Steve Borthwick may have to spring one or two selection surprises to galvanise the players into winning mode again.
- Japan (#14): Japan stunned the world eight years ago when they defeated South Africa in the RWC. That was under the helm of Eddie Jones who was then appointed England's manager. Japan have dropped a bit in the world rankings of late, but they are capable of springing a surprise.
- Argentina (#6): Their inclusion in the (southern hemisphere) Rugby championship has done wonders for the leading team in South America. While their form may have dipped from a couple of years ago, they could well top this group.
- Samoa (#12): A formidable force from the Pacific Islands and could give the likes of Japan and even England a fright.
- Chile (#22): the third team from South America; they will be glad to play again the big names.
Prediction: Argentina to top the group, with England the second team to qualify

Knock-out phase

If the above group predictions come to fruition, the quarter-finals would look as follows:

- France v South Africa
- Ireland v New Zealand
- Australia v England
- Argentina v Fiji

The first one above is impossible to call, with Ireland not fearing New Zealand having beaten then the last three times they have played each other. In the bottom half of the draw, Australia-England is also impossible to call, with neither on top of their game. Argentina would be favourites to reach the semi-finals. And then there were four....

I'll be attending a number of the games and I'll be reporting after each weekend, so we'll see how my predictions fare against what happens on the pitch...