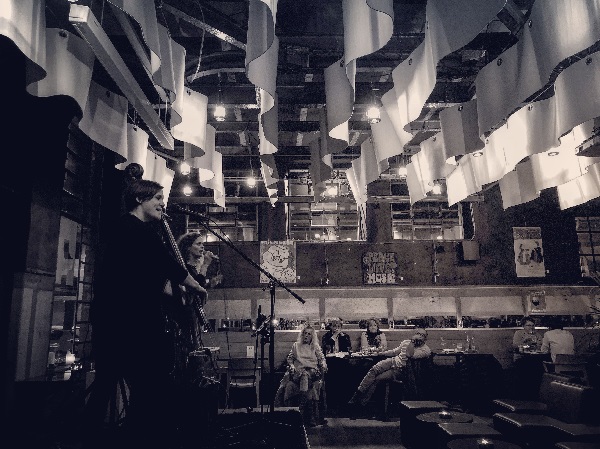 Details:
Brasserie K116 will present the "Woman's Work" music project on Wednesday 29 May 2019 at 21:00.

The Woman's Work project is the result of a meeting between two high-level artists: Silvia Berthold (on vocals) and Tanja Silcher (on double bass). Both artists attach particular importance to a demanding and varied programme. The duet perform German and English titles and the listener is immediately caught up in their very personal universe composed of ballads rich in emotions.
The musical dialogue of these musicians is limitless. Be it a pop song or a rock ballad, Woman's Work adds their own creative arrangements. Their unbridled passion for playing together makes the two friends a delight to watch for audiences.
The Brasserie K116 offers quality dinner-concerts from artists from Luxembourg and the Greater Region every Wednesday of the month at 21:00. As always, the concert is free.
For more information, visit http://www.k116.lu.
Venue: Brasserie K116
Organiser: Brasserie K116
Price: Free
Reservations: n/a