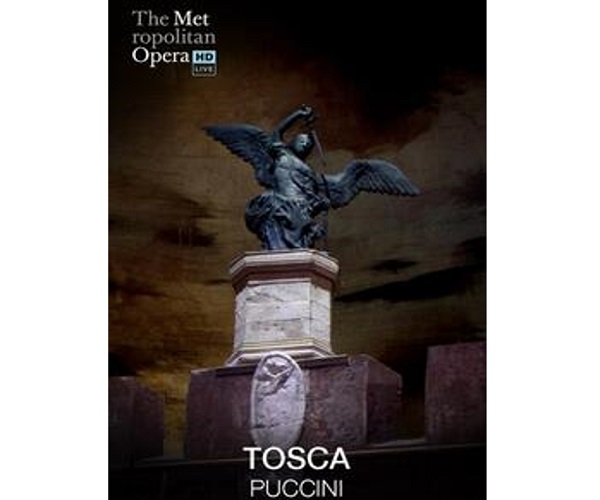 Details:
While waiting for the new live season of the New York Metropolitan Opera, Kinepolis Luxembourg is offering spectators a prelude programme during the summer.
Both Ciné Utopia in Luxembourg-Limpertsberg and Kinepolis Kirchberg are screening performances of "Tosca" in 2D, in Italian with English subtitles, on Monday 20 and Thursday 23 September 2021 at 18:45,
Kinepolis Belval is screening the performance in 2D, in Italian with French subtitles, on Monday 20 and Thursday 23 September 2021 at 18:45,
Synopsis: Rome, June 1800. Cesare Angelotti, an escaped political prisoner, rushes into the church of Sant'Andrea della Valle. He hides in one of the chapels just before the painter Mario Cavaradossi arrives to work on his portrait of Mary Magdalene. The painting has been inspired by the Marchesa Attavanti, whom Cavaradossi has seen in the church but does not know. He is struck by the resemblance of the dark-haired beauty of his lover, the singer Floria Tosca, and that of the blonde Marchesa Attavanti. Angelotti, who was a member of the former Bonapartiste government, emerges from his hiding place. Cavaradossi recognises him and promises help, then hurries him back into the chapel as Tosca is heard calling from outside. She jealously asks Cavaradossi whom he has been talking to and reminds him of their rendezvous that evening. Suddenly recognising the Marchesa Attavanti in the painting, she accuses him of being unfaithful, but he assures her of his love.
Running time: 140 minutes.
Further information is available at https://kinepolis.lu/en/movie-categories/opera-movies.
Venue: Ciné Utopia; Kinepolis Kirchberg; Kinepolis Belval
Organiser: Kinepolis
Price: From €23 (€18 for persons with a disability or persons aged 60+)
Reservations: https://kinepolis.lu/en/films/opera-prelude-tosca