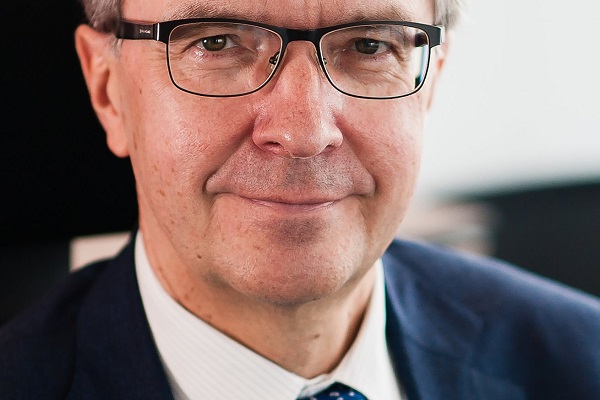 Details:
The Institute for Financial Integrity and Sustainability (IFIS), previously known as the Institute for Global Financial Integrity (TIGFI), is holding a conference and lunch with Pentti Hakkarainen, Member of the Supervisory Board of the European Central Bank (ECB), on Thursday 2 April 2020 at Cercle Munster, from 12:00 to 14:00: POSTPONED (DATE TBC).
On this occasion, Pentti Hakkarainen will address the European single supervisor's key priorities, particularly with regard to whether or not the aspects of environmental, social and corporate governance (ESG) are properly taken into account. On the topic of banking supervision and the greening economy, the following questions will be raised: What is the role of the supervisory authority in that context? Are ESG investments less risky? Should there be some relaxation of capital requirements?
Pentti Hakkarainen has been a Member of the Supervisory Board of the ECB since 1 February 2017. He is also a member of the Steering Committee of the Supervisory Board. Among other tasks, he holds responsibility for budgetary, audit and digital agenda issues.
Before joining the ECB, Mr Hakkarainen was a Board Member of the central bank of Finland (Suomen Pankki – Finlands Bank) from 2002 to 2017, serving as Deputy Governor from 2008 onward. He was mostly in charge of the financial market stability function, monetary policy implementation, investment activities, risk management and macroprudential policy. Mr Hakkarainen was also Chair of the Board of the Finnish Financial Supervisory Authority, an alternate to the ECB Governing Council and an alternate of the IMF Board of Governors from 2008 to 2017. He was also Chair of the European System of Central Banks (ESCB) Committee on Controlling and Chair of the ESCB Budget Committee, a member of the Economic and Financial Committee of the EU, and a member and Chair of the IMF Audit Committee.
Before joining the Bank of Finland in 2002, Pentti Hakkarainen worked in the private sector for more than seventeen years. Having worked at an international industrial corporation for about a decade, mostly as Finance Director, he subsequently held successive positions as CEO of two systemically important banks for seven years.
Registration for this event will start at 12:00 with the guest speaker starting at 12:15. The lunch costs costs €55 per person for IFIS members and €85 per person for non-members, to be paid in advance to the account: BCEELULL LU06 0019 3055 2757 2000 or at the event itself via Sum App. On request, a certificate of participation will be provided.
Registration is mandatory online at https://www.ifis.lu/events-1/conference-lunch-with-mr-pentti-hakkarainen-from-the-ecb-supervisory-board or via email: events@ifis.lu (indicate name and contact details).
Venue: Cercle Munster (5-7 Rue Münster, L-2160 Luxembourg)
Organiser: IFIS
Price: See above
Reservations: See above