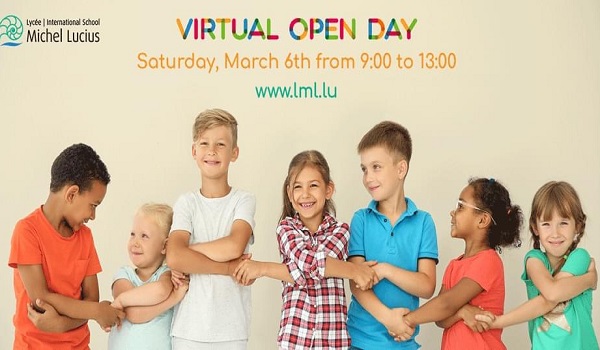 Details:
The open day at International School Michel Lucius (Primary) will take place virtually on Saturday 6 March 2021 from 09:00 to 13:00.
Staff members will present daily life at the school, offering families a glimpse of typical classrooms and specialised rooms, as well as whole school projects.
There will be a whole school overview presentation at 09:00, repeated at 12:15. This will be followed by more specific presentations about Years 1 and 2 at 10:00, Years 3 and 4 at 10:45 and Years 5 and 6 at 11:30. Booking is not required.
The links for these presentations on Microsoft Teams will be posted on the school website (www.lml.lu) under the section "Open Days & Admissions". There will also be a series of screencasts, giving further insights into the school, on this page.
Venue: Online (Microsoft Teams)
Organiser: International School Michel Lucius
Price: Free
Reservations: n/a