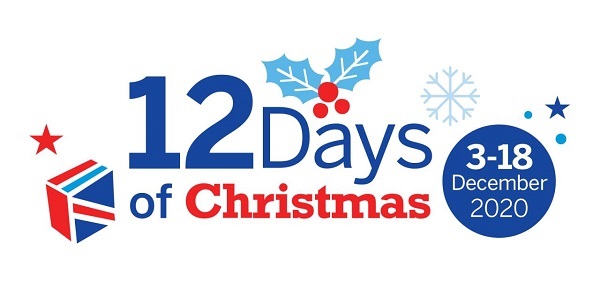 Details:
The British Chamber of Commerce (BCC) for Luxembourg is organising a live online event with guest speaker Joanna Denton on Tuesday 8 December 2020 at 11:00.
As part of the "BCC's 12 Days of Christmas", Joanna Denton, former BCC chair and TEDx speaker, will take participants through the "5 Steps to Start 2021 Afresh". The first five people to register for the event will receive a free copy of Joanna's book "A Different Truth".
When we made our New Year's resolutions on 1 January 2020, nobody knew what this year would have in store. 2020 has been a challenging year, to say the least, and it has presented all of us with unique challenges: working remotely, combining house work, office work and for many also homeschooling. Instead of structure, there was suddenly chaos and we all had to juggle multiple tasks at the same time.
In this interactive workshop, Joanna Denton will share her top five strategies to focus, regain headspace and start 2021 with a clean slate.
Joanna Denton is a former chair of the British Chamber of Commerce for Luxembourg, as well as two-time TEDx speaker, and conference speaker for nearly 20 years, speaking on stages all around Europe and in North America. She trained to be a lawyer and then worked as a tax consultant in Big 4 accounting firms in both the UK and Luxembourg for sixteen years. In 2014, after two burnouts in five years, Joanna decided to leave the tax world behind and change her life completely. Today, she's a public speaking and executive coach for thought leaders, business executives, and entrepreneurs, helping her clients take back control and headspace in their lives so they can start to breathe again.
Joanna wrote "A Different Truth" to start a conversation about choices and help anyone who wants to take back control of their life, by taking back control of their choices.
The event is free for BCC members and €10 for non-members. To register, visit www.bcc.lu/events/upcoming-events/
Venue: Online
Organiser: BCC
Price: See above
Reservations: See above