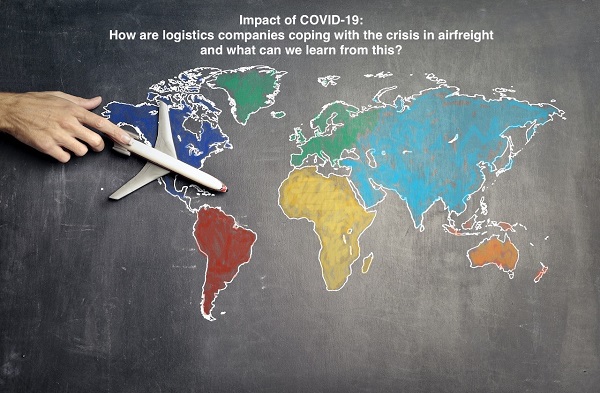 Details:
The China-Luxembourg Chamber of Commerce (ChinaLux) is organising a webinar entitled "Impact of COVID-19: How are logistics companies coping with the crisis in airfreight and what can we learn from this?" on Thursday 28 May 2020 from 15:00.
Programme
- 15:00 Welcome by King Zhujun Xie, President of ChinaLux, Cindy Tereba, Director of International Affairs at the Luxembourg Chamber of Commerce, and Malik Zeniti, Director of Cluster for Logistics Luxembourg
- 15:10 Learnings from difficulties for medical equipment for airfreight during the COVID-19 lockdown, by Stavros Evangelakakis, Head of Global Healthcare at Cargolux Airlines
- 15:20 How the airfreight industry reacted to COVID-19 and the lack of belly freight capacity, by Eric Erbacher, Director of Charter Services & ACMI at Cargolux Airlines
- 15:30 AirCargo's Corona Problem and its potential impact on the recovery, by Arnaud Lambert, CEO of CHAMP Cargosystems
- 15:40 Visibility of supply chains and how it can be improved, by Johannes Roos, Director of Tuomi
Participants will be able to post questions, noting clearly which speaker the question is addressed to, at any time via the "Q&A" function. The Host will invite the speakers to answer approximately 1-2 questions after each presentation. For questions not answered due to time constraints, send an email to info@china-lux.lu. Participants will be able to watch and listen to the webinar, although their own video and audio will not be active.
The webinar will start promptly at 15:00. Participants are asked to sign in to Zoom five minutes before the start time.
All inquiries can be directed to the ChunaLux Events Team via email: events@china-lux.lu.
To register for this event, visit https://zoom.us/webinar/register/WN_QVG-VvvkS7qctJ0utbrLmA.
Venue: Online (Zoom)
Organiser: China-Luxembourg Chamber of Commerce (ChinaLux)
Price: n/a
Reservations: See above