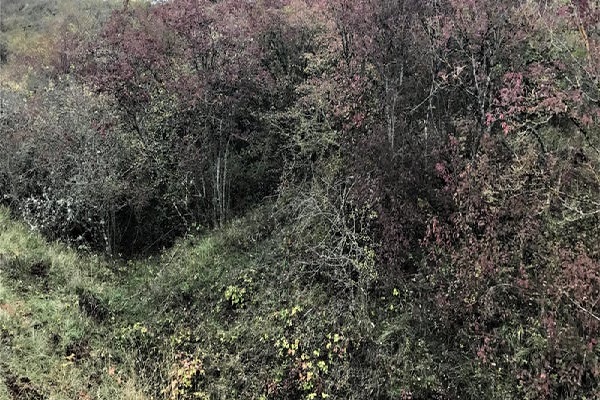 Details:
Bee Together Luxembourg and natur&ëmwelt are organising an events aimed at actively maintaining important dry grasslands to improve their biodiversity and providing additional habitat on Saturday 30 November and Saturday 7 December 2019.
The first event will see natur&ëmwelt and Bee Together visit the Deiwelskopp nature reserve near Moersdorf, whilst the second will take place in an old gypsum quarry near Erpeldange (Bous). Both events will take place from 09:00 to 13:30.
On 30 November, the public is invited to held create heaps of stones to serve as habitat, for example, for reptiles and insects. Clearing the ground of stones will allow the area to be scythed to keep it open as a meadow for flowering plants, important food sources for pollinators. Seeds from other calcareous grasslands will be sown to enhance the flora biodiversity. An explanation of the importance of this work will be given at the event. Interested individuals should register for this free event on or before Wednesday 27 November 2019 at https://www.eventbrite.com/e/bee-active-create-habitat-for-insects-in-a-dry-grassland-meadow-tickets-76644765557.
On 7 December, participants will mow and clear an historical quarry of unwanted shrubs to keep it open as a meadow, which will benefit the local flora and fauna, including pollinators. As this dry grassland site is quite isolated, this work will give nature a helping hand to improve the biodiversity by sowing seeds, obtained from plants cut at other calcareous grasslands. Those interested in participating should register for this free event on or before Wednesday 4 December 2019 at https://www.eventbrite.com/e/bee-active-improving-the-biodiversity-in-a-meadow-tickets-76736588201.
After registration, participants will receive details of the exact meeting locations. If the weather conditions are unfavourable, they will receive a cancellation email.
Soup will be provided on site on both days; participants with a vegetarian preference should inform the organisers of this beforehand.
An explanation of the importance of the work being done by Bee Together and natur&ëmwelt will also be given at both events.
Participants are advised to wear footwear, ideally boots, with a good grip, and clothes suited to the weather conditions that you do not mind getting wet and dirty. Gloves, at least one litre of drinking water and a change of clothes are also recommended. Tools will be provided.
Individuals who are unable to join these events can still support the project by making a donation to natur&ëmwelt Fondation Hëllef fir d'Natur at https://www.naturemwelt.lu/faire-un-don/.
Venue: Old gypsum quarry near Erpeldange (exact location tbc)
Organiser: Bee Together Luxembourg; natur&ëmwelt
Price: Free
Reservations: https://www.eventbrite.com/e/bee-active-improving-the-biodiversity-in-a-meadow-tickets-76736588201