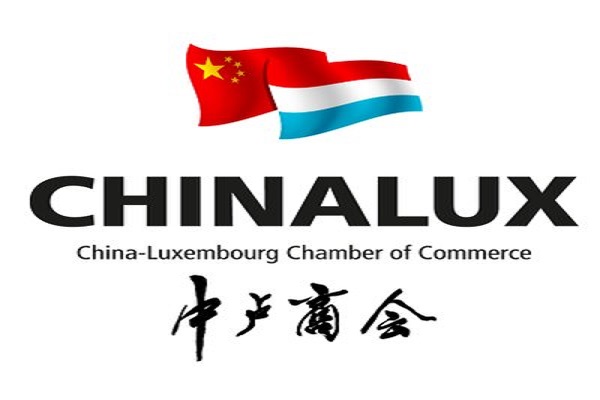 Details:
The China-Luxembourg Chamber of Commerce (ChinaLux) is organising an art show and talk on "Sourcing Inspiration from the East" at the China Cultural Centre in Luxembourg (3 Boulevard Joseph II, 1840 Luxembourg) on Saturday 14 December 2019 from 15:30 to 18:00.
This pre-Christmas event will bring together Tung-Wen Margue and Rose Jiang Wei for an art talk, followed by an exhibition of paintings by Tung-Wen Margue and Shanqing Jiang.
Born in Luxembourg in 1959, Tung-Wen Margue studied at the National School of Fine Arts of Paris before graduating with a degree in Fine Arts from the University Of Sorbonne of Paris I. Despite identifying as a Western artist, Tung-Wen Margue's work shows a deep understanding of Eastern spiritual imagery.
Rose Jiang Wei is a consultant and researcher of contemporary art. Since the late 1990s, she has been promoting Chinese contemporary art in Europe and actively involved in exchanges between Chinese and Western art. Rose Jiang Wei studied art history at Sorbonne University in Paris and the Central Academy of Fine Arts in Beijing. She acted as an independent curator organising exhibitions in Luxembourg and France in the late 90's.
Shanqing Jiang was born in Zhejiang in 1961. Right from childhood, he showed great interest in seal carving and literature. At the age of 22, he became a pupil of the great Master Qian Juntao and specialised in calligraphy, painting and seal carving. He has often been invited to hold solo exhibitions in China and abroad.
Programme
15:30-16:00: Registration & Welcome Afternoon Tea
16:00-16:02: Welcome Address
16:03-16:05: Introduction of China Cultural Centre in Luxembourg
16:05-16:45: Art Talk with Tung-Wen Margue & Rose Jiang Wei. Topics: A China-Luxembourg Art Connection; Creativity: "Everybody can be an artist in their field"; Collecting: Art for all
16:45-17:00: Q&A
17:00-18:00: Cocktails & Viewing Exhibition
To register for this free event, visit https://www.weezevent.com/on-china-luxembourg-art-creativity-collecting-art-talk-with-tung-wen-margue.
Venue: China Cultural Centre in Luxembourg (3 Boulevard Joseph II, 1840 Luxembourg)
Organiser: China-Luxembourg Chamber of Commerce (ChinaLux)
Price: Free
Reservations: See above