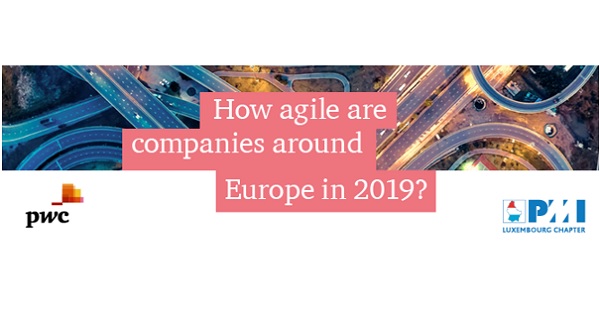 Details:
The Luxembourg Chapter of the Project Management Institute (PMI) has announced that, after conducting a second survey on Agile Transformations in Luxembourg, the PMI Luxembourg Chapter and PwC Luxembourg will present the key findings in an evening event on Wednesday 18 September 2019 at PwC Luxembourg in Cloche d'Or.
The event will be the opportunity to discuss further about the state of the adoption of the Agile methodology in Luxembourg.
Specific details will be published about this event after the summer break.
Venue: PwC Luxembourg in Cloche d'Or
Organiser: The Luxembourg Chapter of the Project Management Institute (PMI)
Price: tbs
Reservations: tbc