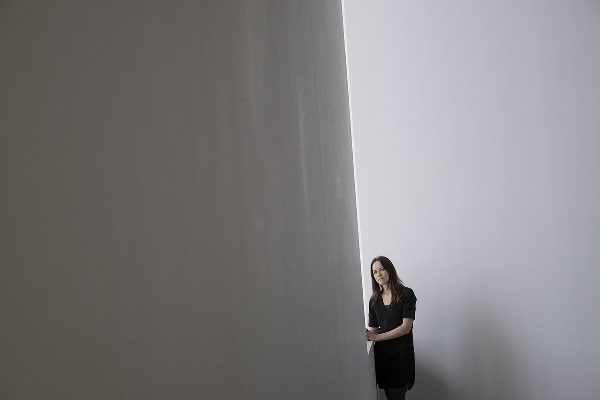 Details:
The St. Willibrord Basilica in Echternach will once again be holding the only carillon concert in Luxembourg this summer.
The "Ballades du Carillon" concert, now in its seventh edition, will feature the first ever carillon work written by a Luxembourgish composer.
Composed by Tatsiana Zelianko, the four-part composition "Ballades d'Echternach" (Ballad 1, 2, 3 and 4) will be created and performed on the following dates:
Wednesday 17/07 at 19:30: Creation of Ballads 1 and 2;
Wednesday 24/07 at 19:30: Creation of Ballads 3 and 4;
Wednesday 31/07 at 19:30: Execution of Ballads 1 and 2;
Wednesday 07/08 at 19:30: Execution of Ballads 3 and 4;
Wednesday 14/08 at 19:30: Execution of Ballads 1, 2, 3 and 4 live on Facebook.
On 14 August, at the end of the concert, this seventh edition will be closed by the performance of the young Luxembourg carillon-player Nadine Baert.
Originally from Belarus, Tatsiana Zeliank is a composer and pianist. She completed her musical training at the State Music Academy of Minsk until 2005 when she obtained a master's degree in piano performance. After moving to Luxembourg in 2008, she studied contemporary composition with Alexander Mullenbach at the Conservatoire de Luxembourg and with Claude Lenners, Luxembourg composer and founder of the association Noise Watchers Unlimited.
In 2015, she received the first prize at the international competition "Artistes en herbe" in Luxembourg. In 2017, she released her first CD "Tatsiana Zelianko Piano Works" with the German label NEOS, before becoming a laureate of the Prix Arts et Lettres of the Institut Grand-Ducal in 2018. She was also the guest of honour at the festival "Musiciennes à Ouessant" 2018. Her scores, recordings and other documents relating to her work are kept at CID Fraen an Gender in Luxembourg and are part of the Composers' Archives in Luxembourg.
For more information, contact the Basilica via tel.: 476-260687.
Venue: St. Willibrord Basilica in Echternach
Organiser: St. Willibrord Basilica in Echternach
Price: n/a
Reservations: n/a