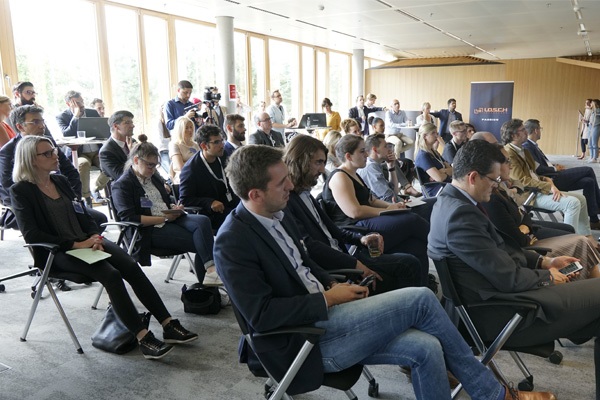 Details:
The event "Apero Marketers Marketing & Data Science" will take place on 21 March 2019 at the Sobogusto restaurant in Luxembourg City, from 1630.
The Apéro Marketers' goal is it to gather a targeted audience from marketing and communications leaders in Luxembourg in order to exchange views on different topics.
There will be two major parts themed conferences with local and international experts, followed by a networking cocktail starting from 1900.
Among the confirmed speakers are Yasmina Nouri (Domain Leader Data Scientist, Business and Decision), Sébastien Garcin (President, yzr; Ex-Chief Marketing and Data Officer, L'Oréal), Emilie Tantar (Head of Artificial Intelligence and Big Data, Banque de Luxembourg) and Jimmy Ackermans (INYATI).
Venue: Restaurant Sobogusto (41 Rue de Bouillon, 1248 Luxembourg)
Organiser: Apero Marketers
Price: 60 € excl. VAT; free for marketing & communication professionals
Reservations: http://www.marketers.lu/evenements/apero-marketers-marketing-data-science