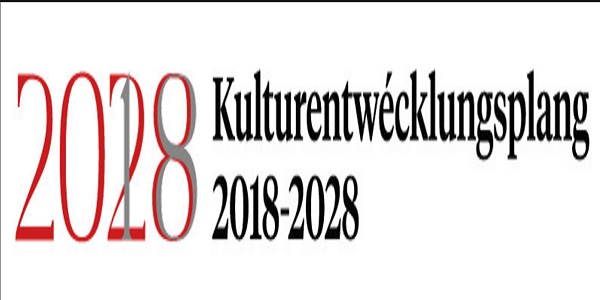 Details:
Neumünster Abbey will host the first KEP Workshop on cultural measures in Luxembourg on 21 March 2019, from 1400-1700 in Salle Robert Krieps.
The KEP Workshop will discuss measures 15 and 60 of Luxembourg's cultural development plan (Kulturentwecklungsplang 1.0). Measure 15 of the plan refers to the redefinition og the subsidy policy provided by the Ministry of Culture in charge of animation and structuring of cultural life, whilst measure 60 encompasses the creation of an arts and cultural creation fund of the Arts Council type.
The KEP Workshop will be centreed around two main sessions which will lead to presentations and exchanges of views between experts. Moderation will be provided by Jan Glas and Marco Morgante.
Programme
1330 Registration of participants
1400 Introduction by Sam Tanson, Minister of Culture
1415 Session 1 Subsidy Policy
1515 Break
1545 Session 2 Luxembourg Arts Council
1645 Conclusions and next steps
Simultaneous translation into French will be provided. This conference will be recorded for internal documentation purposes.
Registration for the KEP Workshop should be made before 18 March 2019 via e-mailkep@mc.etat.lu. Participants are requested to indicate the names and functions of all persons to be registered.
Venue: Salle Robert Krieps, Neumünster Abbey (28 rue Münster, L-2160 Luxembourg-Grund)
Organiser: Ministry of Culture
Price: Free
Reservations: kep@mc.etat.lu