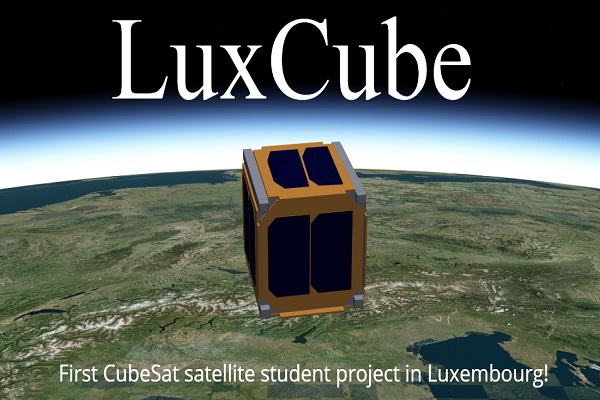 Details:
The University of Luxembourg is organising a LuxCube Satellite Seminar on 11 December 2018 from 1700-2000 in room D17 on Campus Kirchberg (6 Rue Richard Coudenhove-Kalergi).
The seminar will present LuxCube, the first CubeSat satellite student project to be developed at the University of Luxembourg. The project aims at teaching students to design, build, test and operate space hardware. The seminar will feature speeches by experts and engineers from SES and Luxspace.
No registration is needed.
Further information can be found at https//luxcube.uni.lu/.
Venue: University of Luxembourg - Room D17 on Campus Kirchberg (6 Rue Richard Coudenhove-Kalergi)
Organiser: University of Luxembourg
Price: free
Reservations: n/a