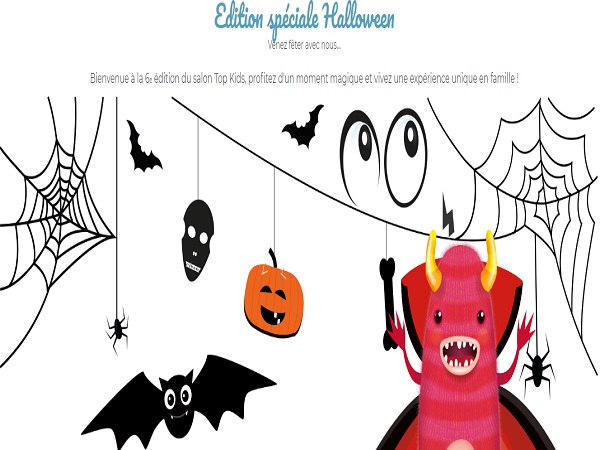 Details:
Top Kids, the biggest event dedicated to children and families in Luxembourg, is returning this year with its 6th special Halloween edition on 27 and 28 October 2018 from 1000 to 1800 at Luxexpo The Box (Luxembourg-Kirchberg).
Top Kids is back and bigger than ever this year with more than 70 exhibitors specialising in the world of childhood meeting over two days in Luxembourg this weekend. The 6th edition will also offer new activities and workshops to families across over 8500m2 of space.
The event for children aged 2 to 16, organised by the communication agency brain&more, is complemented by the Top Baby exhibition, entirely dedicated to future parents as well as toddlers up to 2 years old. This space will provide lots of information about the world of babies and offer advice to pregnant woman as well as all young and future parents.
Building on the enormous success of previous editions (10,000 visitors in 2017), this year's Top Kids and Top Baby events will be held in hall 2 of Luxepo The Box and will offer visitors a huge indoor playground including bouncy castles, water slides, mini-circuit cars, an adventure course and educational workshops led by exhibitors.
Also on the programme will be musical entertainment, sports demonstrations, a dance show, a magician show, a giant bubble show, balloon sculptors, ceramic workshops and much more.
Admission to the events costs €8 for adults or €5 for children (2-16 years old) for one day or €10 for adults and €7 for children for a 2-day pass. For more information, visit the websites www.topkids.lu and www.topbaby.lu.
Venue: Luxexpo The Box (Luxembourg-Kirchberg
Organiser: brain&more
Price: €8 for adults or €5 for children (2-16 years old); €10 for adults and €7 for children for a 2-day pass
Reservations: n/a