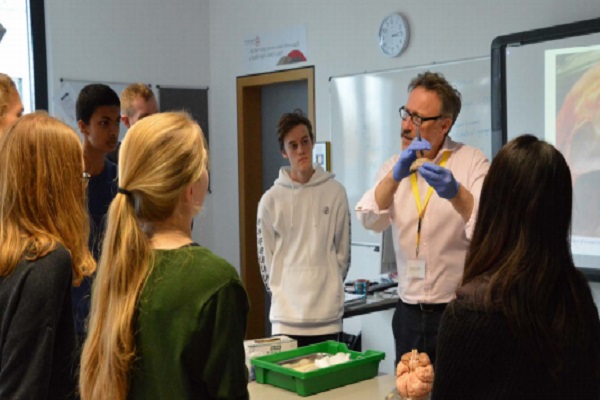 Details:
Dr Guy Sutton will be returning to St George's International School for Brain Awareness week with another of his free twilight workshops taking place on Thursday 11 October 2018 from 17:30-19:30.
Each year, Dr Guy Sutton's visits inspire Psychology and Biology students to explore more about general health, genetics and neuroscience. His enigmatic presentation skills are inspiring and engaging with up to date information and interactive activities and now by popular request, he will be offering another free twilight workshop for parents, staff and the general public in the School's Auditorium.
The workshop entitled "The Nature of Consciousness" deals with the different definitions of consciousness, its development in the animal kingfom, the complexity of the nervous system and its relation to this development and what happens to consciousness when the bran is damaged, among other things.
To book seats please visit: https://www.st-georges.lu/page.cfm?p=2153.
Venue: Auditorium, St George's International School
Organiser: St George's International School
Price: Free
Reservations: https://www.st-georges.lu/page.cfm?p=2153