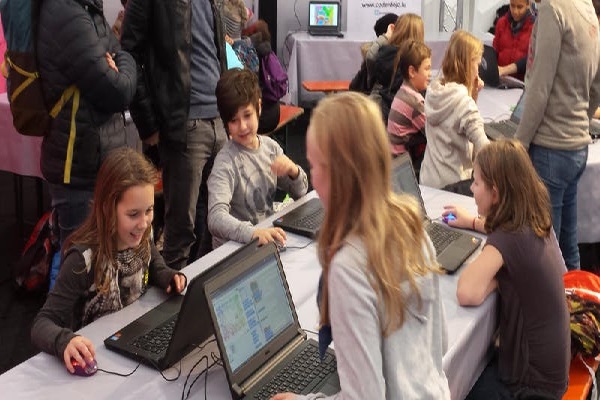 Details:
Coding4Kids' free "Art Makeathon" coding workshop for children will take place on Sunday 16 September 2018 from 1000-1630 at Base1, Forum Geesseknäppchen in Luxembourg.
The art makeathon is an opportunity for children to "learn to code" as well as "code to learn", the first focusing on logical thinking and the second on art and creativity. Indeed, a makeathon is an event where children have fun and learn by creating things together. On this occasion, small groups of kids will work together - aided by an experienced coach - to "create art with code", by programming computers, robots and even humans which can then be instructed to draw artwork.
The event is multilingual (English, French and German) and aimed at 8-12 year-olds. Beginners are welcome, and even the most experienced coders can level-up with the help of the club's coaches.
The event is also free of charge (including pizza for lunch, drinks and materials), thanks to Coding4Kids, the joint partnership of BEE Creative and Code Club.
Children should arrive at 1000 and parents should return for the closing ceremony at 1600 to admire their kids' creative output.
Registration is via Eventbrite https//www.eventbrite.com/e/art-makeathon-registration-49758527094.
Venue: Base1, Forum Geesseknäppchen (40, Boulevard Pierre Dupong, 1430 Luxembourg)
Organiser: Coding4Kids
Price: Free
Reservations: Eventbrite: https://www.eventbrite.com/e/art-makeathon-registration-49758527094