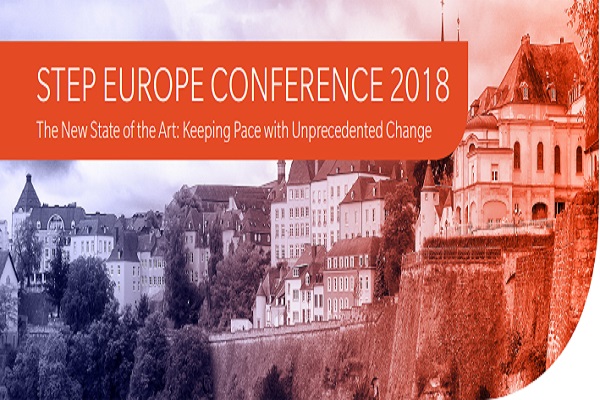 Details:
The upcoming STEP Europe Conference: The New State of the Art: Keeping Pace with Unprecedented Change will take place from 4-5 October 2018 at Hotel Le Royal, Luxembourg.
At this third edition of the conference, an international panel of speakers, including academics, politicians, judges, and private practitioners, will share their views on the new "regulatory maze" and automatic exchange of information as well as beneficial ownership registers. Moreover, a wide range of experts from the Greater Region as well as the US will highlight cross-border topics and a special focus will be devoted to fintech, blockchain, and "how to avoid being left behind".
On Thursday 4 October, the first day of the conference, Paolo Panico TEP, Chair of STEP Europe Region, Luxembourg, will chair the morning session whilst Louise Benjamin TEP, Chair of STEP BeNeLux, Luxembourg, will chair the afternoon session. On Friday 5 October, Paolo Panico will again chair the conference. Keynote speakers at the two-day conference will be: Jean-Marie Biwer Artist, Luxembourg H.E.; John Marshall, British Ambassador to Luxembourg; Miguel Poiares Maduro, European University Institute, Italy; Serge Schroeder, Cour Administrative, Luxembourg Judge; Christopher Vajda, Court of Justice of the European Union.
Register by 31 July 2018 to benefit from the Early Bird rate. Registration is online at https://www.step.org/europe18.
Venue: Hotel Le Royal, Luxembourg
Organiser: STEP
Price: STEP member: early bird (before 31 July) €700, normal rate €815; non-member: early bird €820, normal rate €930
Reservations: https://www.step.org/europe18