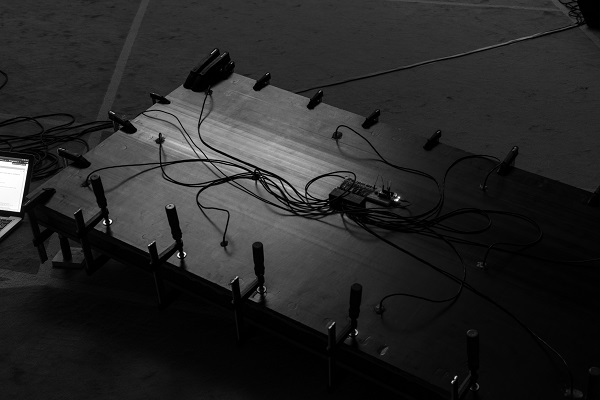 Details:
The Cercle Cité will organise an open house event with guided tours in four languages on Saturday 23 and Sunday 24 September 2023, to offer insights into the history and architecture of the Cercle Cité building in Place d'Armes in Luxembourg-Ville .
The open house, spanning two afternoons this year, will provide an opportunity for a wide audience to explore its historic architecture. This includes a tour of its main entrance, vestibule, and the Bel-Étage with its rooms and lounges.
Situated on Place d'Armes, the Cercle Cité stands as a significant landmark in Luxembourg City, serving as an international cultural centre where heritage converges with contemporary culture. Erected in 1904 and 1905, the building reflected the societal fabric of Luxembourg during the early 20th century, thus holding a special place for remembrance, celebration, and commemoration. Its walls witnessed the events of the Nazi occupation and the Liberation, as well as its role in hosting the tribunal of the High Authority of the European Coal and Steel Community (ECSC), a precursor to the European Union.
According to Cercle Cité, this two-day open house event will be in alignment with the theme of the 2023 European Heritage Days, "Living Heritage," and the centre's cultural programme, which melds history and contemporary art, featuring a prominent role for modern technology. The event will showcase the immersive sound installation titled "Chaotic Arrangement for 66 Voices" by artist Axel Crettenand (1989, CH) in the Grand Hall of the Cercle Cité.
"Chaotic Arrangement for 66 Voices" is a contraption designed to transmute the unpredictable behaviours of heat within a fluid into a harmonious chorus of voices. It comprises a tank containing a liquid subjected to a point source of thermal energy, with twelve thermometers immersed within. These thermometers relay real-time data to a specially crafted programme, which in turn translates this information into MIDI signals, eventually synthesising them into human voices. The Cerclé Cité described it as: "anthropomorphic voices [...] orchestrated by the random behaviour of heat and consequently manifest[ing] the invisibility of chaos in the form of a non-periodic and potentially infinite song." This soundscape will reverberate throughout the building's architecture, inviting the public to delve into the heritage of Cercle Cité while experiencing a modern technological sound piece.
Free guided tours of the Bel-Étage will take place on Saturday 23 and Sunday 24 September 2023; the English-language tour will take place at 16:00. Entry is free, no registration is required. More information is available at: cerclecite.lu.
Venue: Cercle Cité, (Place d'Armes, 2 Rue Genistre, L-1623 Luxembourg-Ville)
Organiser: Cercle Cité
Price: Free of charge
Reservations: None required
URL: For details, see https://cerclecite.lu/en