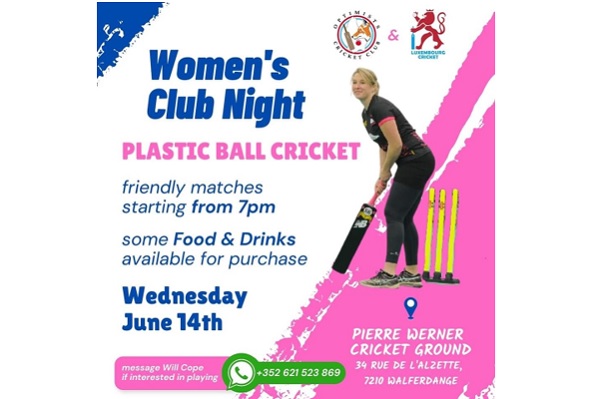 Details:
On Wednesday 14 June 2023, the Optimists Cricket Club and the Luxembourg Cricket Federation are hosting the 2nd Women's Plastic Ball Club Night of 2023 at Optimists Cricket Club in Walferdange (34 Rue de l'Alzette).
Matches (small-sided fun games played with a plastic ball) will start at 19:00.
Food and Drinks will be available to purchase at the ground.
Anyone interested in playing can contact William Cope at tel: 621-523869
Venue: Walferdange - see above
Organiser: See above
Price: n/a
Reservations: See above