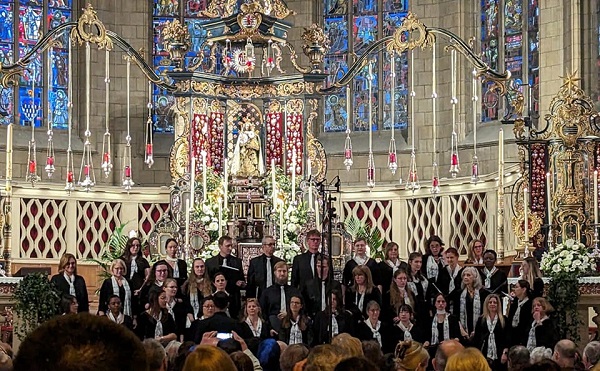 Details:
On 9, 11 and 13 June 2023, the Choir of the University of Luxembourg (Uni.lu Choir) will present a musical programme exploring choral music in sacred and secular settings, including in music halls and at the movies.
The choir will be supported by a string orchestra for Samuel Barber's Adagio for Strings, most widely known for its use in films such as The Elephant Man, Platoon and Amélie. The orchestra will also accompany the singers for Franz Joseph Haydn's Little Organ Mass.
Transitioning to music for the stage, the choir will sing opera choruses from both aforementioned composers and a selection of works by Andrew Lloyd Webber.
To conclude, there will be a performance of the cinematically acclaimed work "O Fortuna" from Carmina Burana, a piece used in everything from commercials to art-house movies.

Entry is free of charge, no reservation is required, but the group invite donations for local charities in support of the people of Ukraine.
For further details and ticket reservations contact choirunilux@gmail.com or see facebook.com/ulchoir.
Venue: St. Hubert Church, rue Nicolas Goedert L-8133, Bridel
Organiser: The Choir of the University of Luxembourg
Price: n/a
Reservations: choirunilux@gmail.com
URL: For details, see facebook.com/ulchoir.