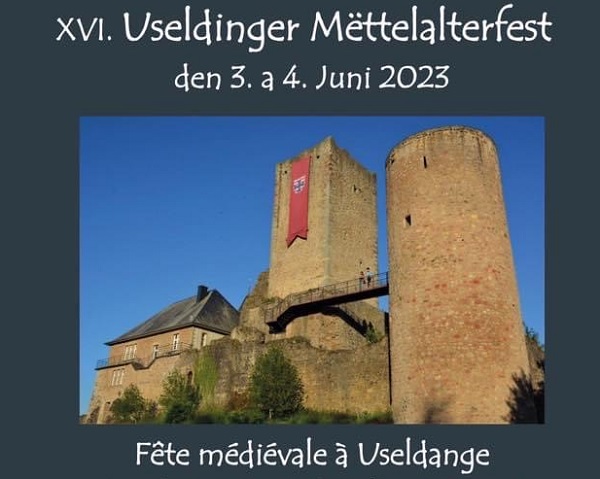 Details:
Useldange will host its 2023 "Medieval Festival" on Saturday 3 and Sunday 4 June at the town-centre castle.
The event includes a medieval market with a number of stalls including artisans, musicians and minstrels, a fire show, camping, combats and children's activities, as well as medieval food and drink.
Admission: €10 for adults (€7 for those in costume); €5 for adolescents/under-18s; free for under-12s.
Opening hours:
- Saturday 3 June: 11:00 - 01:00
- Sunday 4 June: 10:00 - 19:00

For full details, see http://www.useldengmedieval.lu/.
Venue: Useldange Castle (2 Rue de l'Église, 8706 Useldange)
Organiser: Härenekipp Uselding - FC Veterans Useldange
Price: See above
Reservations: n/a
URL: For details, see http://www.useldengmedieval.lu/