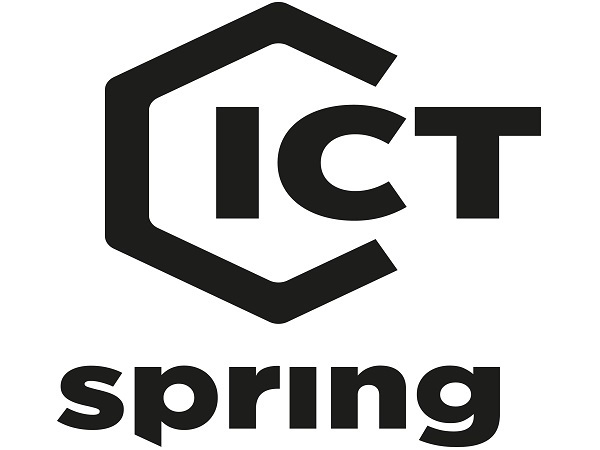 Details:
The next edition of ICT Spring, one of Europe's top tech conferences, will take place at LuxExpo The Box in Luxembourg-Kirchberg on Thursday 29 and Friday 30 June 2023.
The event, organised and hosted by Farvest, is designed to inspire delegates across a variety of important topics. This year's main theme is "Time for Change" and will highlight the ever-growing digital world and how it is redesigning our businesses, work culture and life for the coming years.
Key focus areas include the growth of sustainability to catalyse transformation, redefining money in a digital world, cyber and quantum computing, Big Data and Cloud, living the smart city experience for an improved quality of life, turning web3 hype into a new reality, embracing artificial intelligence (AI) for a future-proof business, as well as customer experience.
The event consists of a busy two-day programme, an exhibition area, workshops, specific happenings and the ICT Spring party on the first evening. The exhibition area will host startups, companies focused on new and innovative ideas, tech giants and international pavilions. The exhibition area will be divided into four zones to feature the most advanced technologies and innovations contributing to building a resilient and sustainable future in many of the sectors this event intends to explore (finance, digital, space, health, energy, cybersecurity, marketing, HR, etc.).
This echoes the different personalities attendees can meet among the event's "Springers": the Adventurer (embracing the digital (r)evolution to move towards an automated, cashless yet data-driven economy); the Visionary (unleashing the potential of innovation to embrace a more human experience while increasing performance); the Advocate (building the world of tomorrow with smart buildings, sustainable mobility, renewable energy and new tech); the Protector (anticipating potential threats to build a more secure, safe and resilient society).
Throughout these two days, the event will offer the opportunity to:
welcome key decision makers in IT, finance, banking, web and marketing, investors, entrepreneurs, engineers, startups, space, etc.;
exchange with 180+ speakers who are united by a strong commitment to share and engage the audience on essential trends;
feature an exclusive programme of seminars and presentations delivered by some of the world's biggest names in technology and marketing;
discover the latest innovations of each sector thanks to the exhibition space and the startups village.
Further information is available on the ICT Spring website: https://www.ictspring.com/
Venue: LuxExpo The Box (10 Circuit de La Foire Internationale, 1347 Luxembourg)
Organiser: Farvest
Price: See website
Reservations: See website
URL: For details, see https://www.ictspring.com/