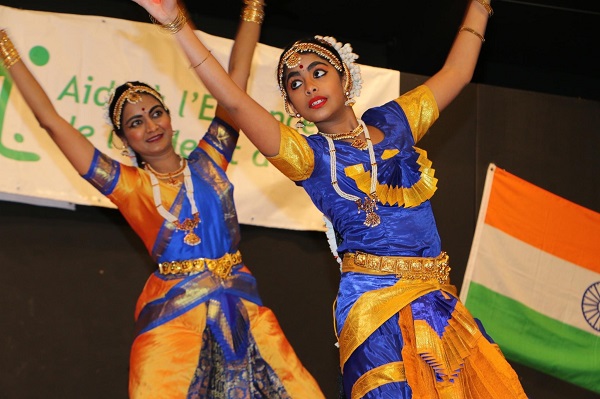 Details:
The Aide à l'Enfance de l'Inde et du Népal (AEIN) has announced that it is holding its India-Nepal Bazaar 2023 on Sunday 19 March 2023 from 10:30 to 18:00 at the Centre Culturel Sandweiler (18 Rue Principale).
The 43th edition of the traditional annual bazaar will enable those attending to explore the various stands offering Indian and Nepalese products (food and drinks, a flea market, second-hand books, etc.).
In addition, a raffle will be held; visitors can also simply relax and enjoy the entertainment provided, while tasting Indian dishes and snacks which will be available throught the day.
An Indian buffet lunch (€30 adults; €15 children) will be served from 12:00 to 13:00; a Luxembourgish menu (cold) will cost €20. Reservations by 11 March by tel.: 2609-4154 (after 17:00) or email: bazar@aein.lu
Proceeds from the 2023 bazaar wil go towards financing two projects in the field of health and climate change.
For further details (including the programme), see https://www.aein.lu/slider/celebrating-india-and-nepal-in-luxembourg/
Venue: Centre Culturel Sandweiler (18 Rue Principale)
Organiser: Aide à l'Enfance de l'Inde et du Népal (AEIN)
Price: See above
Reservations: See above