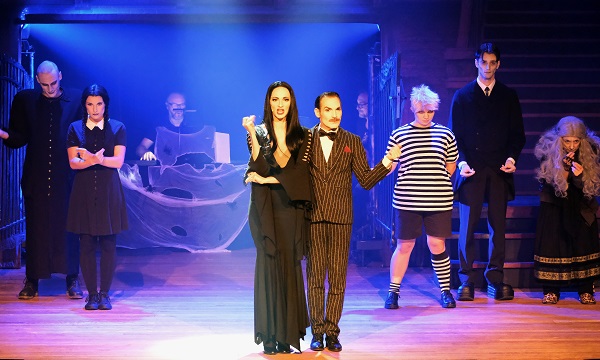 Details:
The Addams Family Broadway musical (in German language) is coming to CAPE - Centre des Arts Pluriels Ettelbruck on Friday 25 November 2022 at 20:00.
The Addams Family musical tells the story of the 1990s cartoon and film series of the same name - and tells the nightmare of every father. Wednesday Addams, without a doubt the Princess of Darkness, has grown up and fallen in love with a handsome, intelligent young man from a respectable family - a man the like of which her parents had never met before. And even worse, she confides in her father and begs him to tell her mother nothing. Now Gomez Addams must do something he has never done before - keep a secret from his beloved wife, Morticia. Everything changes for the family on the fateful night they host a dinner for Wednesday's "normal" boyfriend and his parents.
This musical comedy features music and lyrics by Andrew Lippa. It had its successful Broadway premiere in 2010 and has since been performed there more than 700 times.
The CAPE performance will be in the German language and features a live band.
Tickets cost €46, €23 for under-26s and €1.50 with a Kulturpass. Bookings via tel.: 2681-2681 or via email: tickets@cape.lu.
Venue: CAPE - Centre des Arts Pluriels Ettelbruck (1 Place Marie Adélaïde, L-9063 Ettelbruck)
Organiser: CAPE - Centre des Arts Pluriels Ettelbruck
Price: See above
Reservations: See above