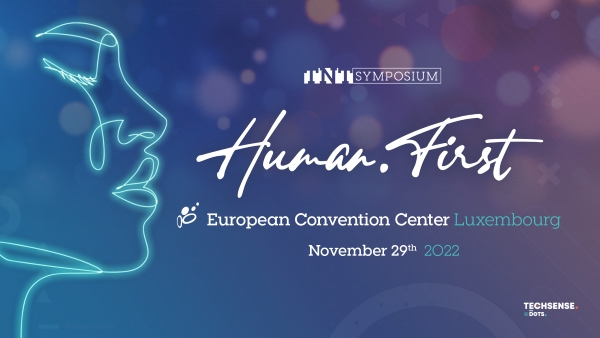 Details:
The Dots, a Luxembourg-based marketing agency dedicated to the technology, innovation and digital industry, has announced that its flagship service, TechSense, is organising the second edition of TNT Symposium at the European Convention Center Luxembourg on Tuesday 29 Novembre 2022.
The second TNT Symposium is set to bring together Technology, Innovation and Digital decision-makers for a human-centric evening.
Human.First theme
According to TechSense, it is often stated that technology must be at the service of Humanity but this year the event aims to go deeper into the topic and show how much this field, which may appear to be purely cold and impersonal in nature, can be a source of emotions for human beings.
Agenda
16:00 – Opening session
Keynote 1 - "Radically Human" by Marc Carrel-Billiard, Global Technology Innovation Lead, Accenture
Keynote 2 - Kristine Howard, Head of Developer Relations APJ, Amazon Web Services
Round table
Stand-up comedians: Redouanne Harjane, Ayoub Marceau and Marine Ella from the Jamel Comedy Club (introduced by Edouard Deloignon).
18:00 – Networking cocktail
20:00 – TNT Symposium Dinner (upon invitation)
22:30 – After party
Awards
THECIO23: rewards a CIO according to three criteria (technology, humanity and empowerment). THECIO23 will become the ambassador of the tech, innovation and digital community throughout 2022
Luxembourg Tech Firm of the year: reward a tech company having put in place initiatives around four criteria: Human, Inspiration, Technology and Sustainability (HITS).
Further information, including registration details, is available online via: https://www.eventbrite.fr/e/billets-tnt-symposium-2022-392279818497.
Venue: European Convention Center Luxembourg (ECCL), 4 Place de l'Europe 1499 Luxembourg
Organiser: TechSense
Price: €374.29
Reservations: see above