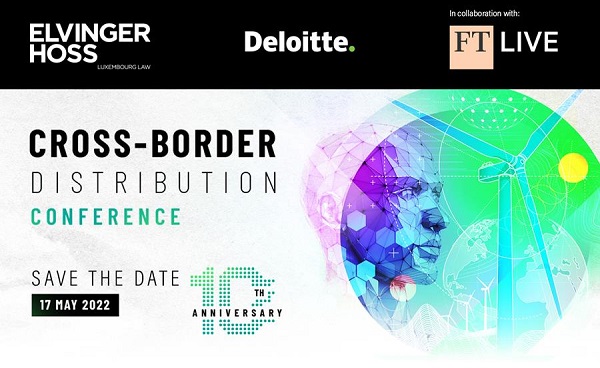 Details:
The 10th Annual Cross-Border Distribution Conference will take place at the European Convention Center Luxembourg (ECCL) on Tuesday 17 May 2022, from 08:30 to 17:30.
Hosted by Elvinger Hoss Prussen and Deloitte, supported by Financial Times Live, the global events division of the Financial Times, this 10th edition promises to be a key event for regulators, leading asset managers and experts to address the industry's hot topics relating to fund distribution.
In particular, for this anniversary edition, the event will focus on the challenging times associated with the COVID-19 era, the impact of environmental, social and governance (ESG) regulations and of COP26 on climate change, among others.
Digital attendance will also be possible for international guests.
The complete conference programme will be unveiled closer to the date.
Venue: European Convention Center Luxembourg (4 Place de L'Europe, L-1499 Luxembourg)
Organiser: Elvinger Hoss Prussen; Deloitte
Price: tbc
Reservations: tbc