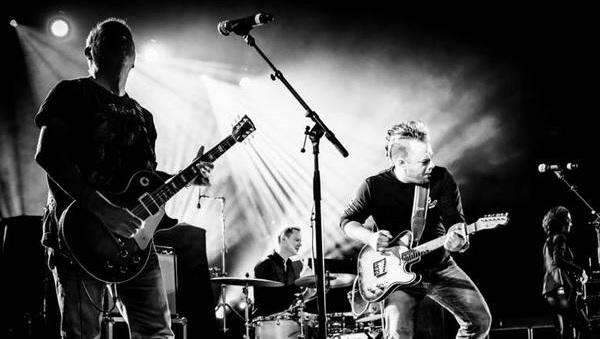 Details:
Singer-songwriter Lata Gouveia has launched his 3rd studio album entitled "Stay The Same" with his current band, with the release show at Rockhal on 22 January 2022.
"Stay The Same" includes 10 original songs. The album is happier and more upbeat than his first two, "Radio" Nights "and" Healed & Gone", perhaps because it was written and produced shortly after Lata became a father. It was recorded at Holtz studios in Luxembourg and is co-produced by Charles Stoltz.
Lata returned to Luxembourg in 2001, having spent several years living and sharing stages with musicians from Austin (TX) as well as the most prominent representatives of the Red Dirt Scene folk scene in Oklahoma. He is today one of the main representatives of songwriters in Luxembourg and has established himself as the essential actor of the American folk scene with, among other things, his presence in most of the major events in the region. The Lata Gouveia Band is part of the lineage of artists like Dire Straits, JJ Cale or even Tom Petty and the Heartbreakers.
True to its style, this third album invites the listener to dive into the American pop-rock world of Lata, with songs and sounds reminiscent of some of the big names of the 80s such as Bruce Springsteen, Tom Petty, JJ Cale, Billy Idol and others. Lata Gouveia is accompanied by his favourite musicians: Jeff Herr on drums, Paul Porcelli on guitar and Daniela Kruger on bass. Lata will present his new album on Saturday 22 January 2022 at the Rockhal in Escs-Belval from 20:00.
Tickets cost €19.95 from https://rockhal.lu/shows/lata-gouveia/
Venue: Rockhal in Esch-Belval
Organiser: Rockhal
Price: €19.95
Reservations: see above