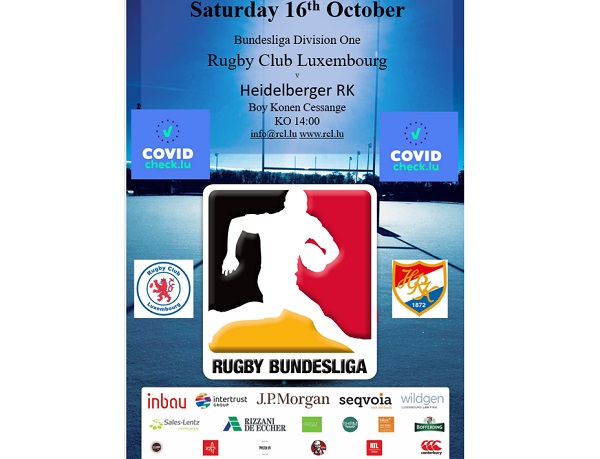 Details:
Rugby Club Luxembourg (RCL) will be hosting Heidelberger RK at Stade Boy Konen in Cessange on Saturday 16 October 2021; kick off is at 14:00.
A victory is essential for the Luxembourg team after coming home empty-handed from TSV Handschuhsheim 1886 last weekend, losing 29-18.
The Bundesliga Division One game will be conducted under CovidCheck regulations so supporters are advised to arrive early to avoid missing the kick off.
Food and drinks will be available.
Further information is available online at www.rcl.lu or via email: info@rcl.lu
Venue: Stade Boy Konen, Cessange
Organiser: RCL
Price: n/a
Reservations: CovidCheck on arrival