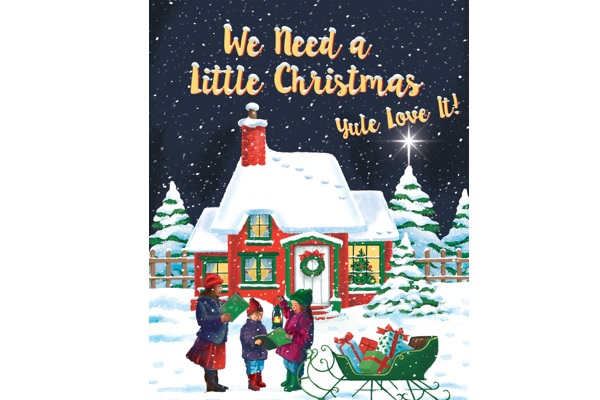 Details:
Pirate Productions has announced that it will be putting on a 5-performance production of We Need a Little Christmas - Yule Love It in December at the Centre Culturel Merl (26 rue Saint-Hubert, L-1744 Luxembourg).
Due to the COVID-19 pandemic, the last live music production put on by Pirates was over two years ago with Melusina The Pantomime (written by Rachel Parker) in November 2019; the last production put on by its sister club The New World Theatre (NWTC) was The Seagull (by Anton Chekov) in March 2019 (they also hosted FEATS in early June 2019 when they put on The Ripple Effect).
Now the amateur musical theatre group group, with was founded in Luxembourg in 1979 (the NWTC was founded in 1968), is putting on a production of festive cheer with a feel-good factor. Directed by Valerie Scott and Philip Dutton, its running time (including interval) is circa 2.5 hours.
We Need a Little Christmas - Yule Love It is light-hearted, warm entertainment for all the family with songs, sketches and stories relating to European traditions for the Christmas and New Year period.
Performances:
Thu 9 Dec @ 19:30
Fri 10 Dec @ 19:30
Sat 11 Dec @ 15:00 & 19:30
Sun 12 Dec @ 15:00
Tickets cost €20 (students €10) and are available by email: tickets@pirates.lu or tel: 356339.
For more information, see www.pirates.lu.
Venue: Centre Culturel Merl (26 rue Saint-Hubert, L-1744 Luxembourg)
Organiser: Pirate Productions
Price: Tickets cost €20 (students €10)
Reservations: email: tickets@pirates.lu or tel: 356339