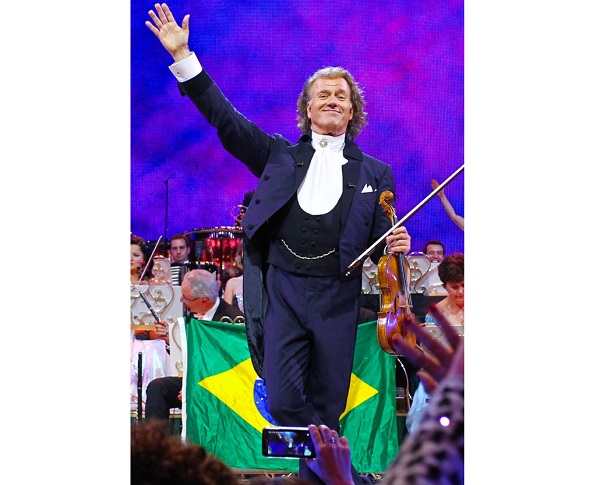 Details:
Kinepolis Luxembourg is screening concerts from well-known artists on the big screen this summer.
Ciné Utopia is screening "André Rieu's Summer Concert: Together Again" on Saturday 28 August 2021 at 19:00 (in 2D, with French subtitles) and on Sunday 29 August 2021 at 14:30 (in 2D, with French subtitles).
André Rieu invites spectators to join their friends, family and loved ones for a heart-warming concert, which brings together artists from around the world in a global show to make everyone smile, sing and dance.
Running time: 140 minutes
Venue: Ciné Utopia (Luxembourg-Limperstberg)
Organiser: Kinepolis
Price: From €14 (€12 for persons with a disability or persons aged 60+)
Reservations: See website
URL: For details, see https://kinepolis.lu/en/films/andre-rieus-summer-concert-together-again