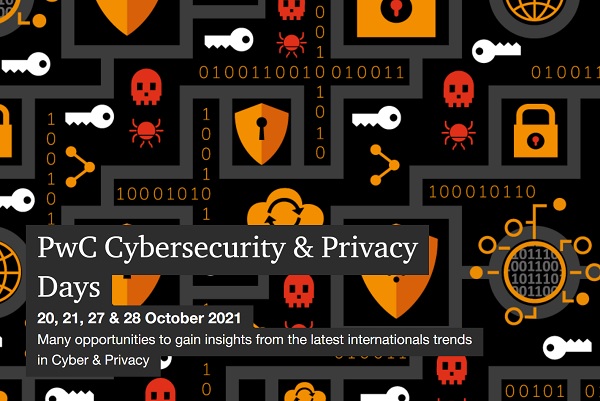 Details:
The PwC Cybersecurity & Privacy Days are taking place on 20, 21, 27 and 28 October 2021.
As always, these events occur within the framework of Cybersecurity Week, designed to position Luxembourg as a leading European location for cybersecurity startups, talent, investors and experts who are looking for growth opportunities.
The events offer opportunities to gain valuable insights from the latest international trends in cybersecurity and privacy and network with experts in the industry.
One of the most exciting aspects of the PwC Cybersecurity & Privacy Days is the Pitching competition, which has grown in size and stature over the years. PwC will announce the top five innovative solutions addressing major cybersecurity or privacy challenges on 17 September 2021.
The Award Ceremony and Gala Dinner will take place on 28 October 2021.
Venue: tbc
Organiser: PwC
Price: n/a
Reservations: tbc