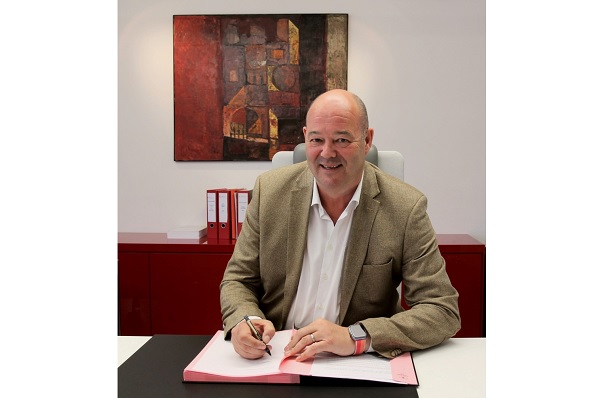 Claude Haagen, Luxembourg's Minister of Social Security; Credit: MSS
On Monday 5 July 2023, Luxembourg's Minister of Social Security, Claude Haagen, signed the new framework agreement for cross-border teleworking.
To respond to the growth of teleworking, particularly driven by the COVID-19 pandemic, the Member States of the European Union have drawn up a new framework agreement in the field of social security allowing (in most cases) cross-border workers to work a greater number of days from home without a change of social security affiliation.
In accordance with the new provisions, cross-border workers now have the possibility of carrying out their work-related tasks in their country of residence, in particular in the form of teleworking, while remaining subject to the social security legislation of the Member State where the registered office or place of establishment of their employer is located, provided that the following conditions are met:
- the country of residence of the cross-border worker and the country in which the employer is established have both signed the framework agreement;
- the working time exercised in the country of residence is less than 50% of the worker's actual working time.
This framework agreement will enter into force on 1 July 2023 for an initial term of five years.
Among Luxembourg's neighbouring countries, Germany has already signed this framework agreement, while Belgium is expected to sign it soon. Belgium also assumes the role of depositary state for the signatures of this agreement. Further information is available on the Belgian website: https://socialsecurity.belgium.be/en/internationally-active/cross-border-telework-eu-eea-and-switzerland.
According to Luxembourg's Ministry of Social Security, this initiative marks an important step towards deeper integration within the European Union by promoting the free movement of people within the EU, while preserving their right to social security. "Through this agreement, Luxembourg is pursuing its commitment to promoting cross-border mobility, which is so important for the Greater Region, by helping to create a favourable environment for cross-border workers," commented Minister Haagen during the signing. "With the application of this new agreement, geographical borders will no longer be a kind of obstacle to cross-border teleworking, but cross-border workers will be able to benefit from new working methods avoiding long journeys and therefore a better balance between professional and private life."
The Administrative Commission for the coordination of social security systems in the EU drew up this framework agreement.
Note that these provisions only apply to the field of social security. Tax provisions are governed by specific separate bilateral agreements.