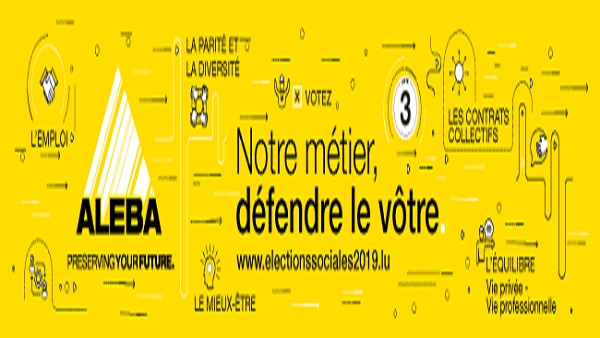 Trade unions ALEBA, OGBL and LCGB and the State Street Bank Luxembourg S.C.A. today signed a social plan that will impact 101 employees.
Current economic trends and conditions on the financial markets have had a significant impact on the global group State Street. In order to reduce costs, the group has implemented an outsourcing strategy by creating Global Hubs, mainly in Poland and India, to target jobs for automation. This reorganisation will affect 101 employees by 2020.
In this context, the Luxembourg trade unions ALEBA, OGBL and LCGB and the management team of State Street Bank in the Grand Duchy have negotiated a social plan encompassing accompanying measures and adequate financial compensation for employees.
Although the aforementioned trade unions have expressed their regret at the job losses resulting from this automation process on the part of State Street Bank, the two parties have agreed that the bank's management will assume social responsibility.