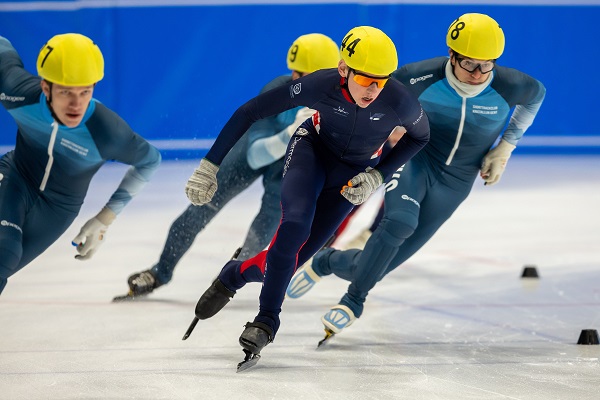 Short-track speed skating at Kockelscheuer; Credit: Claude "Sibi" Sibenaler
On Sunday 18 December 2022, the BeNeLux Cup 2 for short-track speed skating took place at the ice rink in Kockelscheuer.
A total of 73 skaters, eight of whom were from Luxembourg, set new personal records. In the 72 races that took place, Elisa AULAMO in the Women Junior B category and Pierre-Alexis Saintot in the Men Junior B category both won 3rd place for Luxembourg.
The next competition for Luxembourg skaters will see Peter Murphy compete at the European Championships in Gdansk, Poland, from 13-15 January 2023.