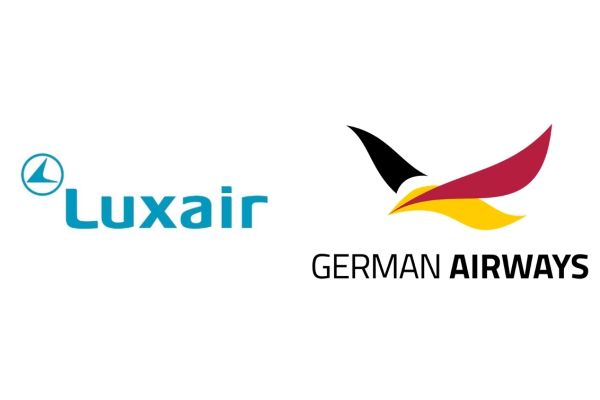 On Tuesday 18 October 2022, Luxair and German Airways announced the extension and further expansion of their cooperation agreement until November 2023.
The cooperation includes the continued operation of the German Airways Embraer, registered D-ACJJ, in Luxair livery in the winter flight schedule and in the coming summer period and to include a second aircraft for the 2023 summer flight schedule. The second Embraer E190 from German Airways will then be put into wet lease service for the Luxembourg flagship carrier.
The second aircraft, which will be deployed from 23 March 2023, will also operate in Luxair livery from Luxembourg Airport on various intra-European routes.
German Airways Managing Director Maren Wolters said: "This is a huge success for our team. I would especially like to thank our crew members for this, who have proven themselves to Luxair passengers on a daily basis. My thanks also go to the operational Luxair teams who implemented this cooperation with impressive commitment and professionalism."
Luxair CEO Gilles Feith said: "The partnership with German Airways has allowed Luxair to cope with the unexpectedly strong increase in demand at the beginning of the summer. This would not have been possible with our own capacity. In a very challenging year for European aviation, Luxair has proven itself and looks forward with confidence to a no less challenging 2023."
Luxair's fleet currently consists of nineteen Boeing 737 and De Havilland DHC-8-400 aircraft. With the 100-seat Embraer, German Airways is positioned between the larger twin-engine Boeing and the smaller turboprop aircraft, expanding the flexibility of Luxair's fleet.