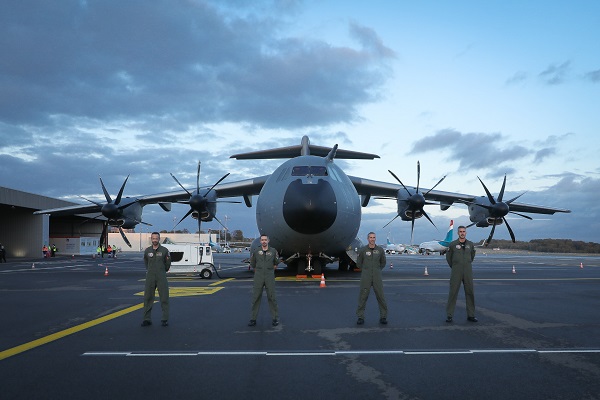 A400M lands at Luxembourg Airport; Credit: EMA
On Wednesday evening, Luxembourg's first military aircraft landed at Luxembourg Airport in Findel.
The A400M flew into the Grand Duchy from Spain almost four months later than originally expected. Its arrival at Luxembourg Airport was celebrated with a small ceremony bringing together Steve Thull, the new Chief of Staff of the Luxembourg Army, Alain Duschène, former Chief of Staff, François Bausch, Luxembourg's Minister of Defence, and Nina Garcia, first government adviser to the Defence Directorate.
The A400 will be jointly managed by the Luxembourg and Belgian armies.
As reported by other local media sources, the aircraft cost just under €200 million in total and yearly operational costs amount to around €12 million.