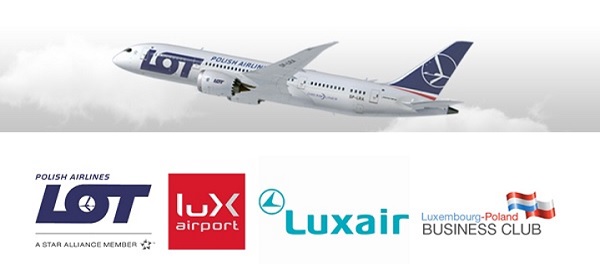 Starting on 1 March 2016, LOT will be operating a sirect flight between Luxembourg and Warsaw; Passengers flying from Luxembourg will be able to visit Warsaw and many destinations worldwide on board LOT Polish Airlines aircraft.
For these passengers, LOT offers a wide and convenient network of flights, excellent service, efficient and comfortable transfers at LOT's hub in Warsaw.
LOT Polish Airlines is organising a special Pre Launch Event at Luxembourg Airport on Monday 29 February 2016 from 19:00 - 21:00. A presentation will be made about the new operation from Luxembourg to Warsaw and LOT's plans for 2016 and beyond. After the presentation there will be drinks and networking.
For further details, see www.lpbc.lu.