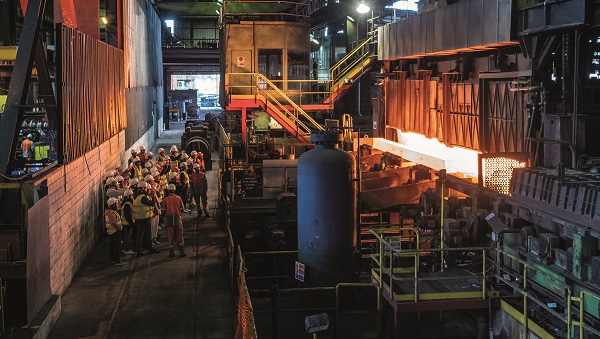 Portes Ouvertes Luxembourg , Arcelor Mittal; Credit: brain&more
The communications agency "brain&more" has announced that it is organising the seventeenth edition of Luxembourg Open Days, under the patronage of the Luxembourg Ministry of the Economy, from 16 to 17 September 2023.
This annual event brings together craftsmen, companies, industrial firms, municipalities, and organisations from across the country. It offers the opportunity to discover Luxembourgish businesses and talents. Over the past sixteen editions, 421 companies received a total of 316,400 visitors.
The Luxembourg Open Days (Portes Ouvertes Luxembourg) provide an opportunity for the public to explore behind the scenes of companies and organisations of all sizes and active in various activity sectors in the Grand Duchy. Some of those are, namely, the crafts industry, food industry, healthcare sector, public administrations, social institutions, automotive industry, gastronomy and the media.
By participating in Luxembourg Open Days, companies can showcase their strengths, values and offerings, fostering both professional relationships and talent acquisition. The event also serves as an occasion to celebrate company anniversaries, inaugurate new premises, showcase innovations or introduce new products.
Further information, including a list of participating companies, is available at www.portes-ouvertes.lu.