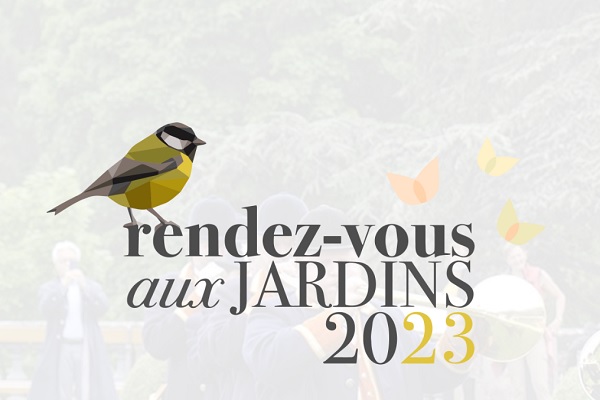 Luxembourg's Ministry of Culture has confirmed that 32 historic and contemporary, private and public gardens will organise activities under the theme "Gardens and Music," as part of this year's "Rendez-vous aux Jardins."
The third Luxembourg edition of "Rendez-vous aux Jardins" will bring together gardens from seventeen municipalities, offering musical performances to highlight the gardens' beauty, from Friday 2 to Sunday 4 June 2023.
Fourteen concert shows will take place in Luxembourg-City, three in Wiltz, two in Mondorf-les-Bains, and one musical site in Beaufort, Boulaide, Colpach, Esch-sur-Alzette, Eschdorf, Hobscheid, Hoscheid, Rollingen, Peppange, Petange, Remich, Rodenburg and Steinfort, respectively.
The programme is diverse, offering jazz concerts, Renaissance and Baroque music, electro-folk, djembe, harmonies and brass band. The combinations interact with the surrounding nature: readings and concerts, dance and music, vegetarian gastronomy and folk music, history of the rose industry and urban piano, geology and singing.
The guided walk through the park of the Château de Colpach will tell the story in music of the painter Michael Munkàkcsy's and of Franz Liszt's passages.
Other offers will combine thematic workshops with concerts and guided tours. "Les Trompes de Chasse Saint Hubert de Luxembourg" (The hunting horns of Saint-Hubert), classified as intangible heritage by Unesco, will offer a traveling concert through the parks and the old town of Luxemburg. It is also an opportunity for young talents to perform in different gardens or even choirs to invite visitors to join them, singing in popular areas.
An addition of five natural sites will offer visitors an opportunity to listen to the sounds of nature, the buzzing of bees, the song of birds, the gusts of wind, the gurgling of water. The permanent trail Klangwanderweg in Hoscheid invites walkers to play on seventeen "natural" instruments, an activity for all ages. As each musical event is a one-time event, their presentation will be limited to one of the dates between Friday 2 and Sunday 4 June 2023. However, some sites will be open for several days in a row: De Papagei Oscar am Bauschelter Gaart (from 2 to 4 June in Boulaide), The Yaks Garden (from 3-4 June), E Naturgaart mat alle Sënner erliewen (Experiencing a Garden with All Your Senses - from 3 to 4 June in Eschdorf), Botanika (from 3 to 4 June in Hobscheid) and Medura (from 3 to 4 June in Luxembourg-Hollerich).
The complete programme can be consulted on www.jardinsluxembourg.lu; it is also available in national tourist information offices. An ad with QR Code leader to the programme will also be broadcast in the written press and featured on social media.