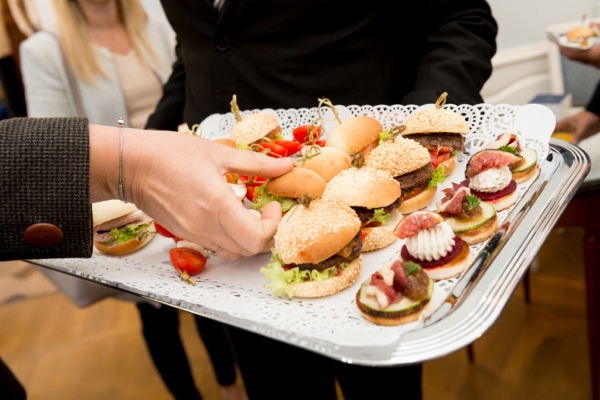 Credit: Marie de Decker
From Saturday 26 November to Wednesday 30 November 2022, the EXPOGAST trade show and the Villeroy & Boch Culinary World Cup, both of which are held every four years, are taking place at Luxexpo The Box in Luxembourg-Kirchberg.
EXPOGAST trade show, as the name suggests, is an exhibition of gastronomy bringing together professionals from the worlds of gastronomy and hospitality to celebrate the culinary arts in all their forms. The trade show is celebrating its 50th anniversary this year. During this year's five-day event, spread over a 24,700 m2 exhibition hall, over 8,000 professionals, including 200 exhibitors, will present the best of the gastronomy and tableware world.
The Vatel Club Luxembourg organised the first gastronomy, culinary art and pastry fair in 1972 at the Casino of the European Parliament and in 1976 at the cercle municipal in Luxembourg City. Since 1978, the international fair is organised under the name EXPOGAST in Luxembourg-Kirchberg.
For the Villeroy & Boch Culinary World Cup, 75 teams (national, regional junior and joint catering) from 55 countries, comprising over 400 competitors in total, will participate, including first-time entrants from Australia, Japan, Armenia and France. A jury of 70 international gastronomy experts will judge their creations during the competitions.
Open every day from 11:00 to 21:00, up to 900 visitors can make reservations via www.expogast.lu for tables at the "Restaurant of the Nations" inside the Expo to taste the dishes created during the competition.
Visitors can visit for free from 11:00 until 13:00 each day, after which an on-site fee of €14 for one day or €45 for five days is applicable (from 13:00 to 21:00). Online reservations can be made for €12 for one-day entry or €35 for all five days. Children under eighteen enter for free at all times.

Entry tickets including food can be reserved online for €69.90 per person (national / junior dinner menu) or €28.00 (community catering lunch menu).