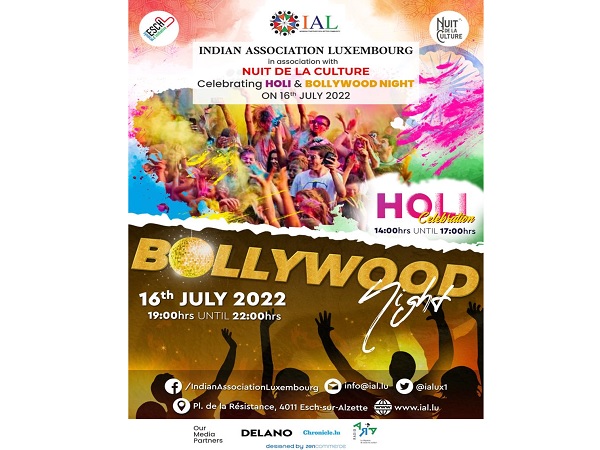 Credit: IAL
The Indian Association Luxembourg (IAL) has announced that it is organising an open-air Holi celebration and Bollywood evening in Esch-sur-Alzette on Saturday 16 July 2022.
These events, organised in association with Nuit de la Culture, are open to the public and will take place in Place de la Résistance in Esch-sur-Alzette throughout the day.
The Holi celebration, taking place from 14:00 until 17:00 on 16 July, will feature Bhangra percussion performances. Holi is an ancient Hindu festival, widely known as the Festival of Colours.
Celebrations will continue with the Bollywood Night event, taking place from 19:00 until 22:00.