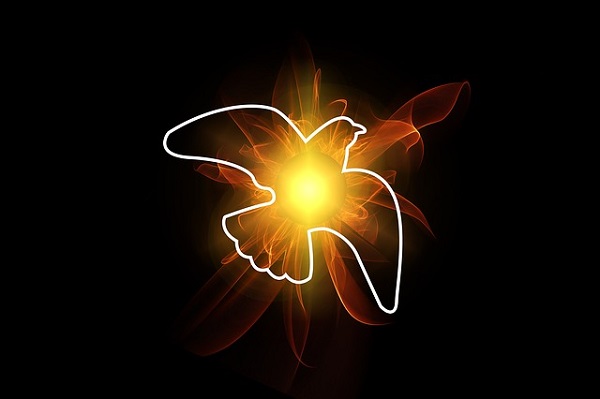 Schools in Luxembourg are currently closed for the Pentecost (Päischten) holidays, which are taking place this year from 21 to 29 May 2022.
A popular way to spend these particular holidays among Luxembourgers is traditionally to hop on a cruise ship. This year, for example, Luxembourg travel agency Voyages Flammang has organised an eight-day "PäischtCroisière" on board the MSC Fantasia from 21 to 28 May 2022, departing from Trieste in Italy and stopping in Ancona (Italy), Zadar (Croatia), Bari (Italy), Kotor (Montenegro) and Corfu (Greece).
For those of us who are not currently on a cruise, however, there are still various ways to spend the Pentecost holidays in and around Luxembourg, particularly for parents / guardians of children who are off school during this period.
In this article, Chronicle.lu has compiled a list of some of things to do between now and Sunday 29 May 2022:
- Visit the "Kiermes wéi fréier" (Kiermes festival like before) funfair in Kinnekswiss municipal park in Luxembourg City, which is open to the public (all ages) from 20 May to 12 June 2022.
For this occasion, the Kinnekswiss has been transformed into a traditional funfair featuring about 20 historic attractions dating from the period from 1886 to 1956. Highlights include an old carousel (from 1886), the world's oldest mobile Ferris wheel (1902), an old-fashioned confectionary stand (1956) and daily puppet theatre performances.
- Anyone with an interest in classic cars can check out the ACL Classic Tour, organised by the Automobile Club du Luxembourg (ACL), on Ascension Day (Thursday 26 May 2022), which is a public holiday for all in Luxembourg.
About 130 classic cars will be on display at ACL car park in Bertrange from 07:30 on this occasion. The procession will depart around 09:00 for the historic annual car ride through the Grand Duchy, notably passing through Kautenbach from 10:00, Asselborn mill around 11:00 and Vianden from 15:30.
- Members of the public (who are not already participating) are welcome to support the participants in this year's ING Night Marathon, which is returning to the streets of Luxembourg City on Saturday 28 May 2022 after a two-year COVID-19-related break. About 12,000 runners have signed up for the event, which will kick off at Luxexpo The Box in Luxembourg-Kirchberg at 19:00. The wheelchair-accessible "Roll & Run" event will take place in parallel with the ING Night Marathon, departing Glacis in Luxembourg-Limpertsberg at 19:00.
- For theatre aficionados, Luxembourg is hosting this year's Festival of European Anglophone Theatrical Societies (FEATS) at Mierscher Kulturhaus in Mersch from 26 to 29 May 2022. The festival is back after a two-year absence due to the COVID-19 pandemic, focusing this year on "Changing Times". In line with this theme, FEATS is offering different staging possibilities for the first time as part of this edition. There is a main programme and a fringe programme, both including performances from various European theatre groups, including those from Luxembourg. Further details and tickets: www.feats22.lu
- Culture lovers also have the option of attending the Culture Forest Festival, which is taking place for the second time at Parc Clair-Chêne in Esch-sur-Alzette on 28 and 29 May 2022. On the agenda are performances by local acts such as Say Yes Dog, De Läb, Zero Point Five and Go By Brooks, among others. The festival is organised by Syndicat d'Initiative d'Esch-sur-Alzette. Further details and tickets: www.culture-forest.com
- Another cultural highlight this week: Dutch dream pop band ISLE will be performing as part of Garden Sounds, an initiative of Cooperations asbl (organiser of the annual Festival de Wiltz), in Jardin de Wiltz on Saturday 28 May 2022 from 19:00 to 23:00. Further information and tickets: www.prabbeli.lu
More generally, with temperatures set to remain relatively high and little rain forecast for this week, there is always the option of simply getting out in nature, whether it be for a picnic in one of the many municipal parks in the capital and beyond, go swimming in Luxembourg's lakes and ponds or for a hike in the forest, which covers more than one third of the Grand Duchy's territory. Other options for families with children (or people of any age) who love animals include visits to Parc Merveilleux in Bettembourg or to the Escher Déierepark (Animal Park) in Gaalgebierg in Esch-sur-Alzette. Another idea is to explore one of Luxembourg's 100+ castles, for instance Clervaux Castle which is home to "The Family of Man" UNESCO world heritage photo exhibition.
Beyond Luxembourg, popular day trips to include during the Pentecost holidays could include visits to Zoo Amnéville or Centre Pompidou in Metz (both in France), the Porta Nigra in Trier (Germany) or the Bastogne War Museum (Belgium).
Special activities in Metz this week include the ongoing photography exhibition ("Festival Photographie Mon Amour") in Place St Vincent; the exhibition is suitable for all ages and is open to the public free of charge until Sunday 29 May 2022 (Wednesday to Sunday, from 14:00 to 18:00). Metz is hosting another free exhibition, this time dedicated to collectible cars ("Metz Élégance Auto"), in Place de la République on Saturday 28 May 2022 from 10:00 to 18:00. Several guided tours are also on the agenda this week. Further information: tourism-metz.com/en
In Trier, events this week include a daily one- or two-hour boat excursion on the Moselle, called "In the Footsteps of the Romans". Further information and tickets: ticket-regional.de
Those planning a long weeked this week (in addition to Ascension Day on 26 May, Whit Monday on 6 June is a public holiday in Luxembourg) may opt to travel to the popular destinations of Strasbourg or Paris (France), Brussels or the Belgian coast (Belgium), Amsterdam (Netherlands) and Cologne (Germany), among others.
For churchgoers, there will be French Mass at Église St Alphonse on Ascension Thursday (Thursday 26 May 2022) at 10:00. There will be no Mass in English on this occasion. Mass times vary for parishes across the country. There will be no Saturday Evening Mass on 28 May due to the ING Night Marathon which is taking place that same day in Luxembourg City. Further details: cathol.lu
Meanwhile, the Anglican Church of Luxembourg is organising an Ascension edition of its "Wandering and Wondering" outdoors spirituality event in Bridel on Sunday 29 May 2022 from 14:30. Further details are included in the church's e-newsletter.