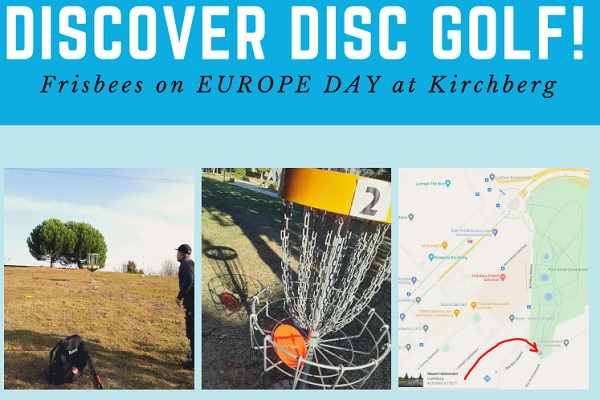 Disc Golf Club Luxembourg a.s.b.l. has announced that it is organising, with the support of Fonds Kirchberg, a Disc Golf Discovery Day at Park "Klosegrënnchen" on Monday 9 May 2022, between 11:00 - 18:00.
Disc Golf is played with frisbees, with mixed teams.
The event aims at presenting a new, interesting and playful outdoor family sport, including the possibility to try it out on one's own, to residents of Kirchberg as well as tp visitors from elsewhere.
The Klosegrënnchen is located in Kirchberg, at the junction of Rue des Labours, Rue du Grünewald, Boulevard Pierre Werner (behind the Robert Schuman Hospital).